Is Leather Pride an exclusively gay concept?
The Leather Pride Flag is a symbol used by the leather subculture since the 1990s. Although its use is often related to the gay leather community, it is not a gay-only symbol.
The leather subculture is associated with the dressing styles and sexual practices that involve leather garments. For some, it is an expression of hyper masculinity though erotic fashion, or the engagement in sexual kinkiness or leather fetishisation.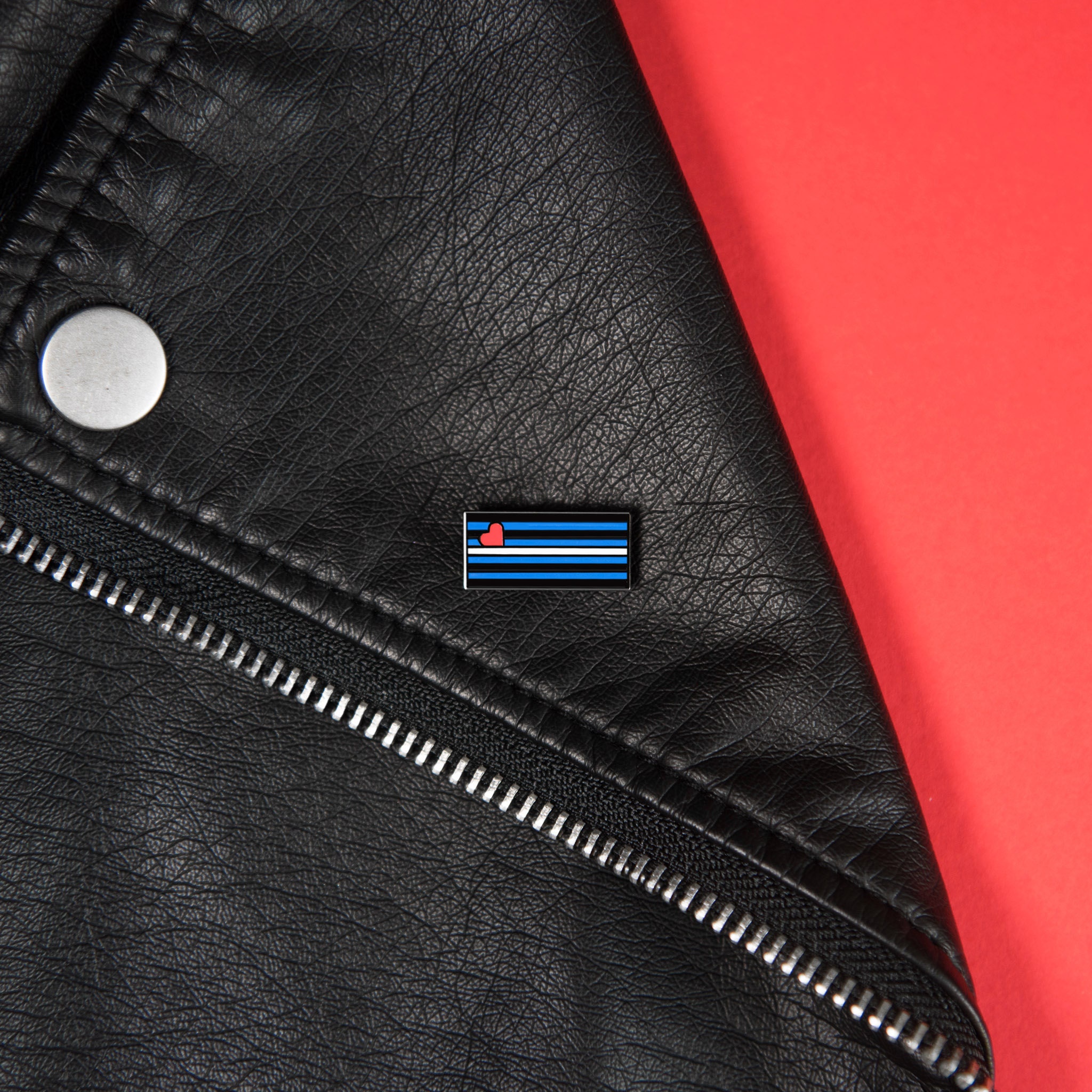 Check out my Leather Pride Flag Enamel Pins
The origins and symbolism of the Leather Pride Flag
The flag was first unveiled at the Mr. Leather contest in Chicago in 1989, with the creator of the flag, Tony DeBlase, leaving the interpretation of its colours and symbols to the viewer.
Why is a Leather Pride Flag Necessary?
Even though this pride flag represents a subculture and not a gender or sexual identity like most other pride flags, it shares a similar purpose. It isn't always easy for people within the leather community to openly share this aspect of their lives with others, for they may face unfair judgement or shaming. The flag becomes a symbol for the community to rally behind, and for individuals to own their identities of being part of the subculture.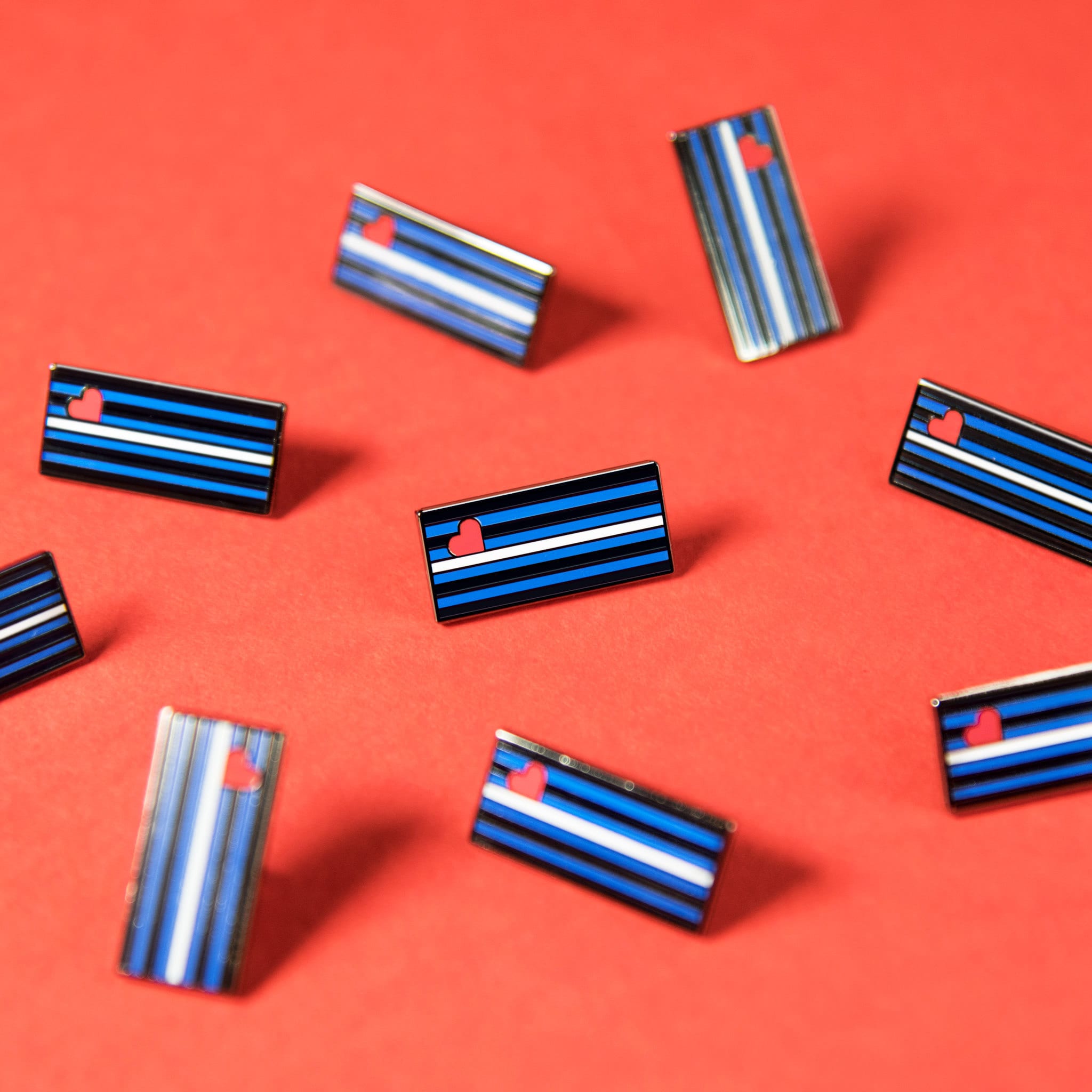 Check out my Leather Pride Flag Enamel Pins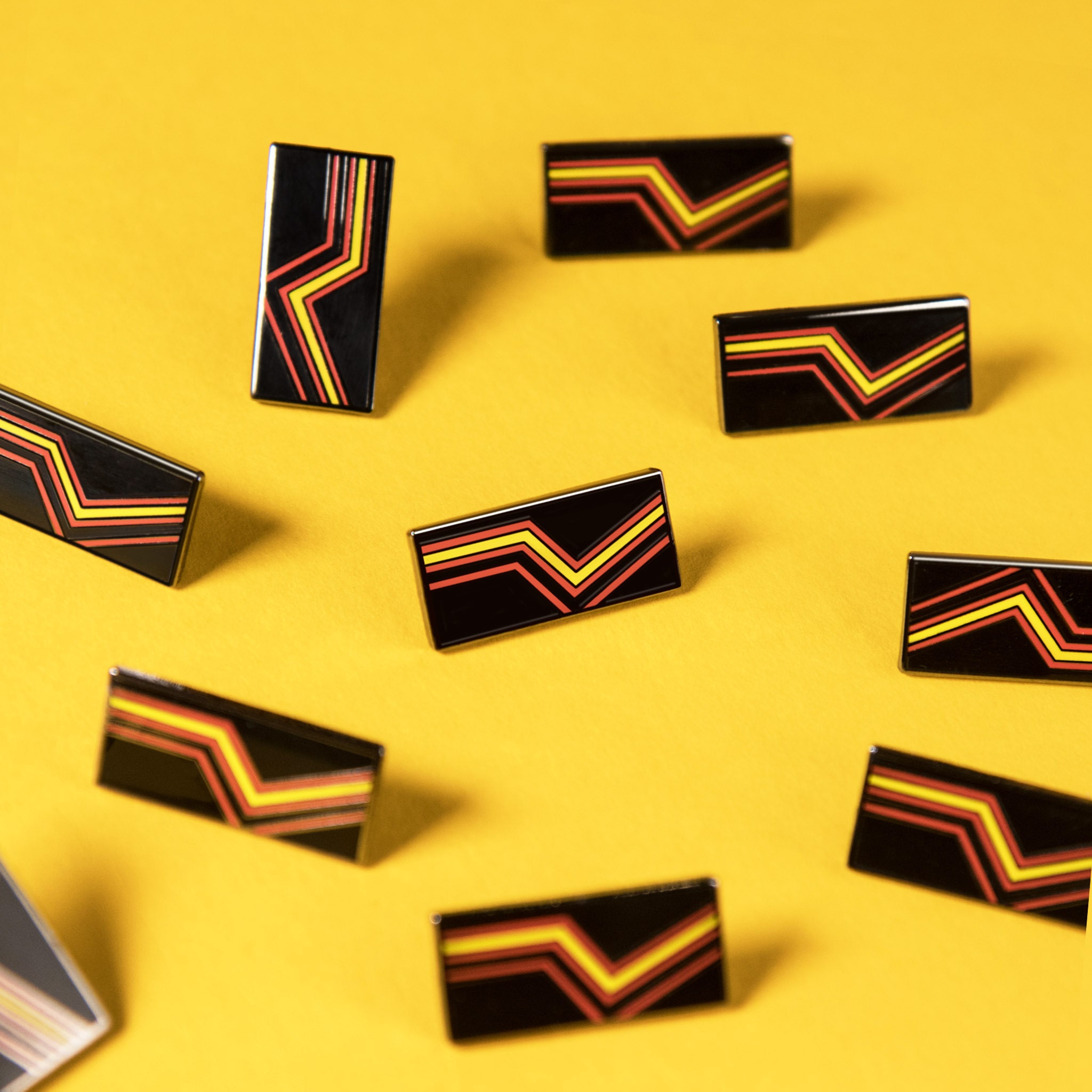 See also: Rubber Pride Flag Enamel Pins!