The Refracted Rainbow Pin, now in more pride colours!
The classic Refracted Rainbow design was one of the first 3 enamel pins that I designed for the shop. I am so happy to announce that the series has been mega-expanded today, to include even more pride colours!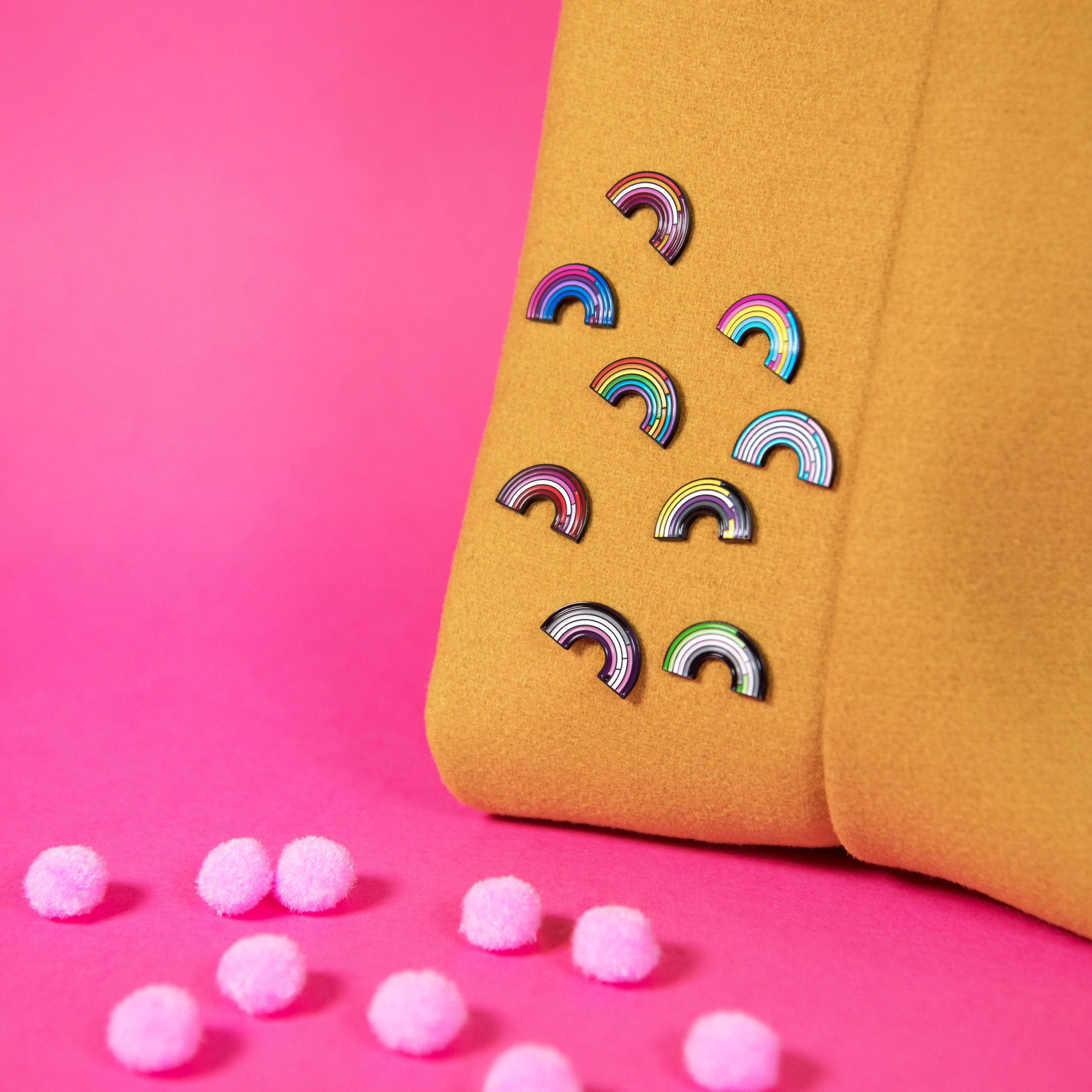 Check out the series of enamel pins here!
Pride for ALL!
The Rainbow pins now also come in Bisexual, Lesbian (also with the newer Community Lesbian flag colours!), Transgender, Non-binary, Pansexual, Asexual, and Aromantic pride!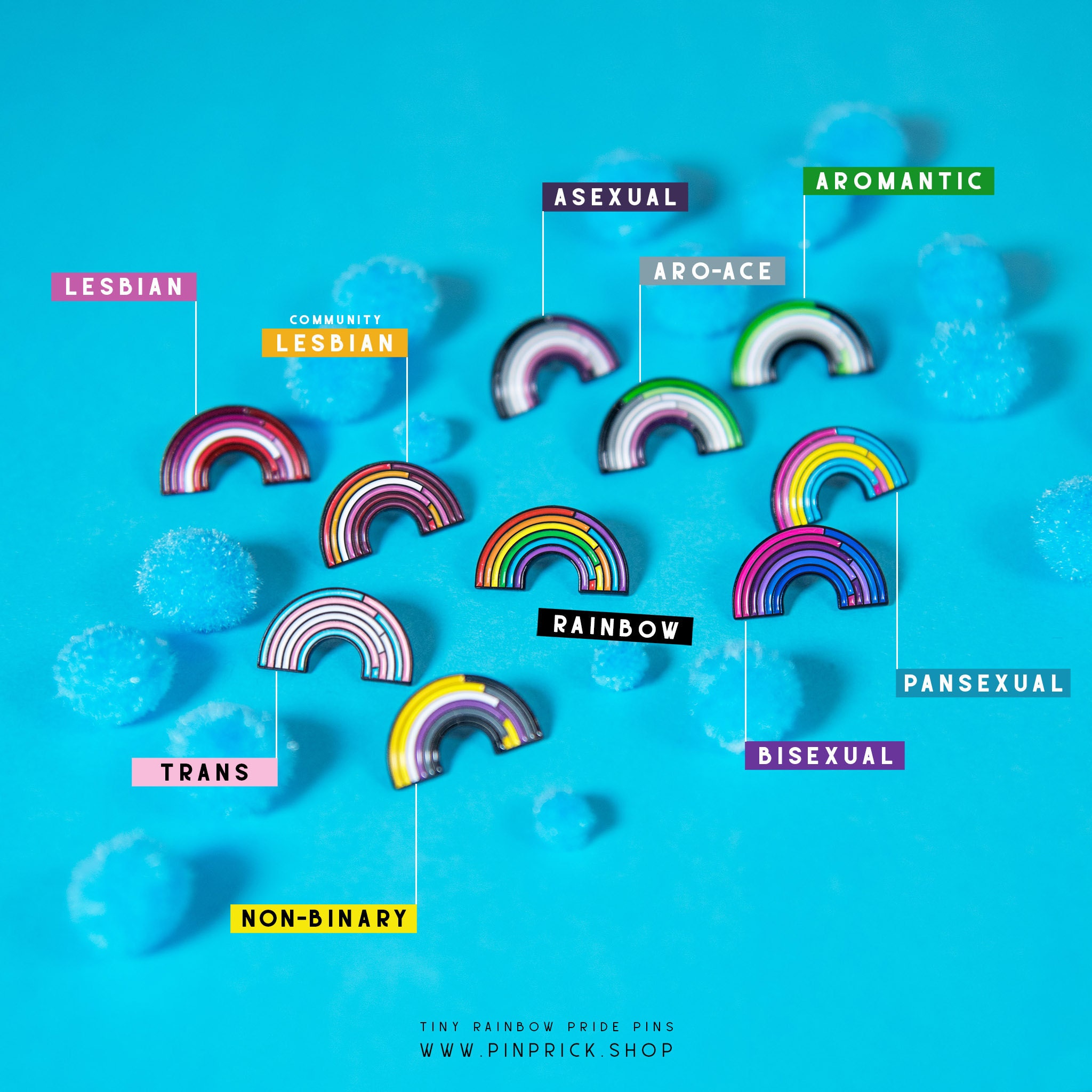 Even greater representation for Trans and Enby Pride!
You guys requested it, and I was so happy to bring your ideas to life! Non-binary and Trans flag colours now also cascade and merge into a variety of other sexualities!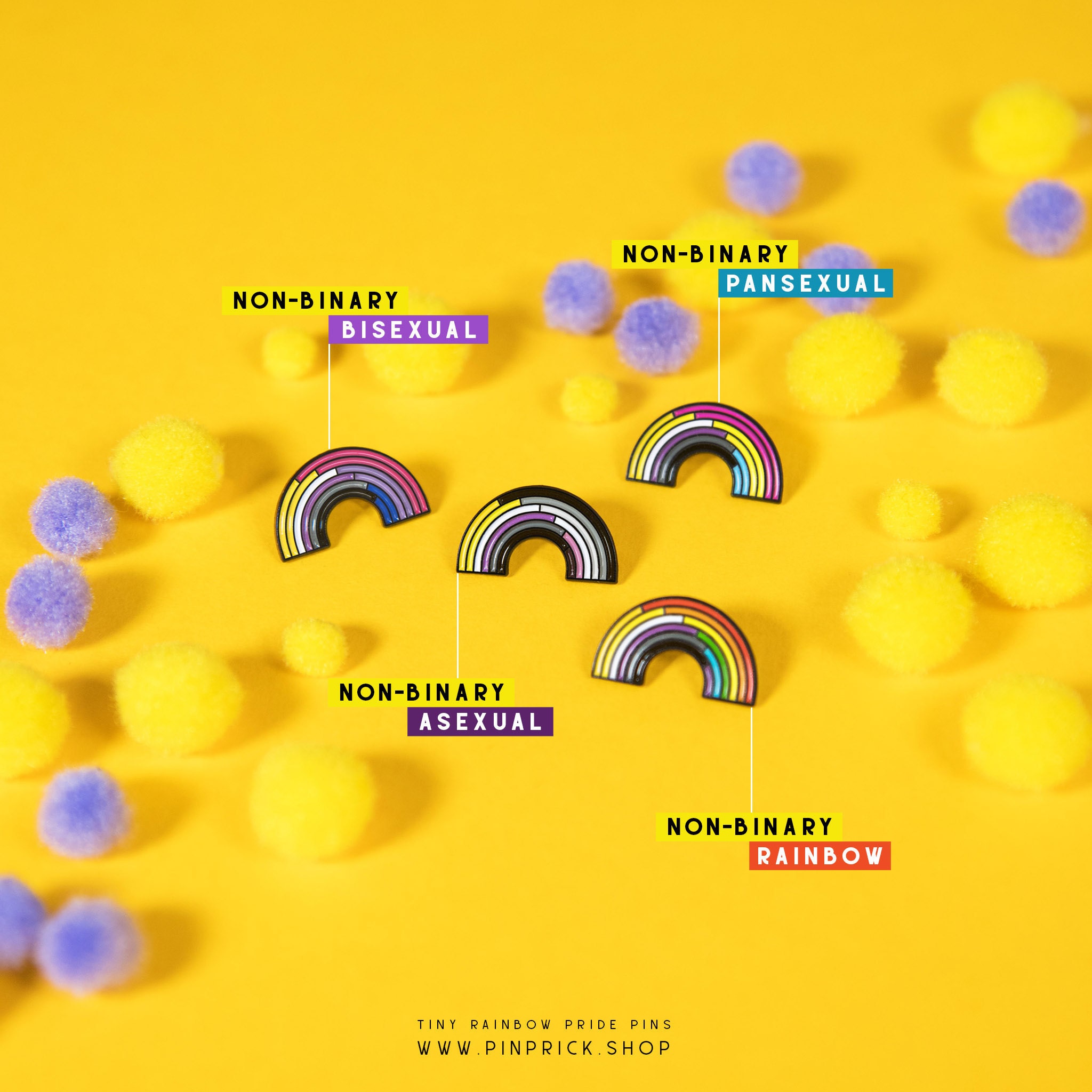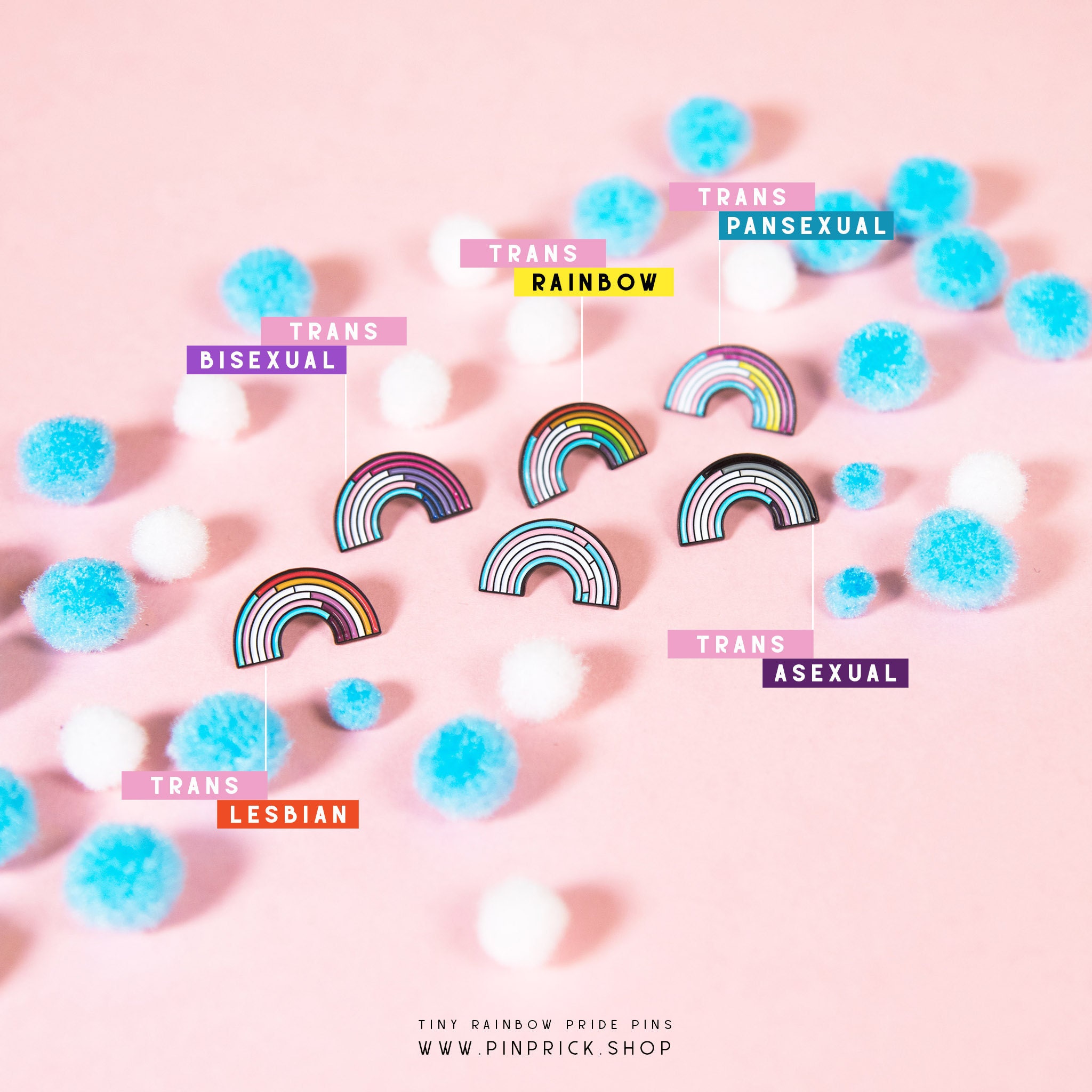 Check out the series of enamel pins here!
Small and discreet pride accessories
At a tiny 20mm width, these pins are a perfect subtle addition to any outfit. They attract just the right amount of attention, and easily pair with your everyday clothing! Pop them onto a collar or jacket lapel, and rep some queer pride!
These pins measure 20 x 12 x 9mm (WxHxD) | 0.8 x 0.5 x 0.35in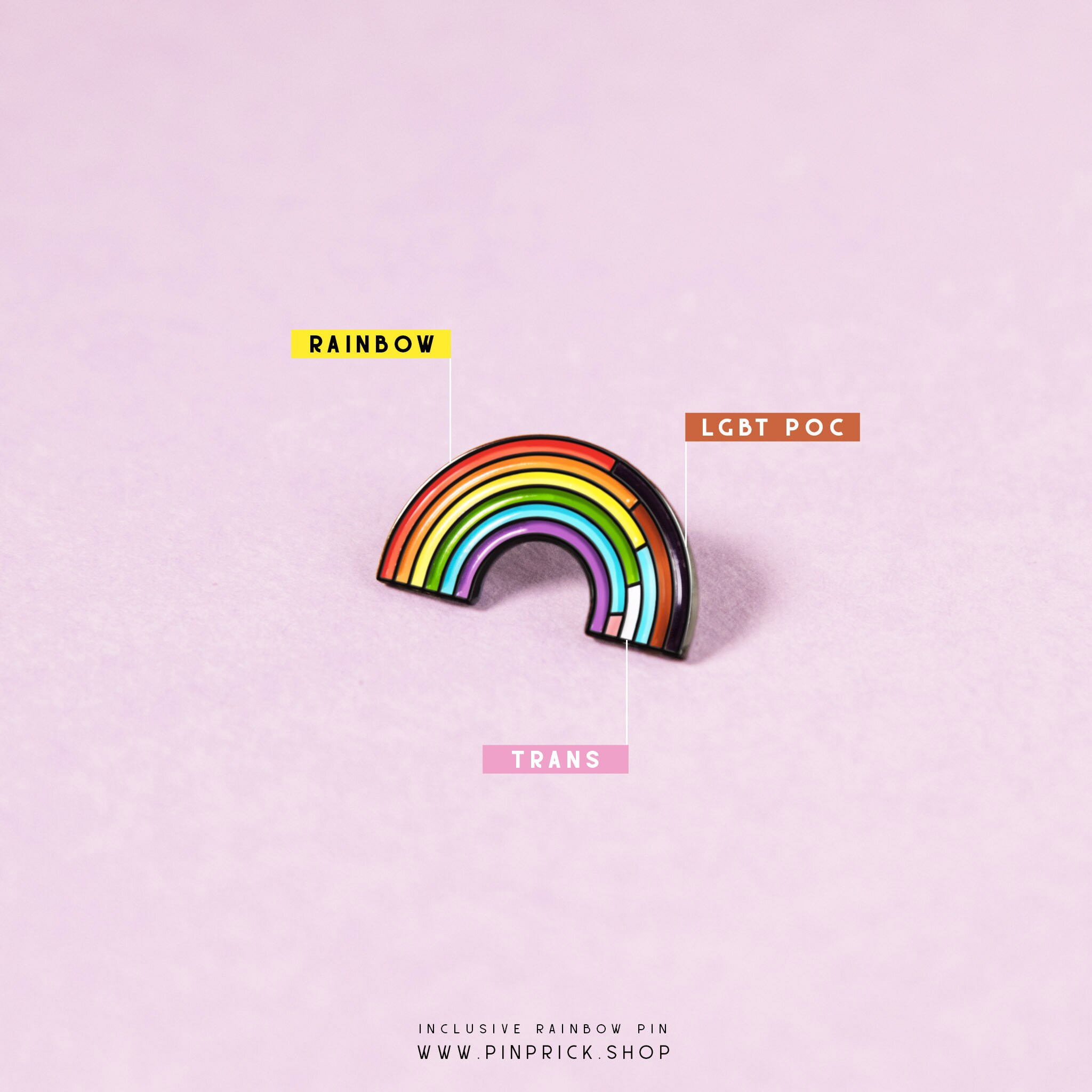 The Inclusive Rainbow Enamel Pin can be found here!