x
This limited edition charity pin has been designed in collaboration with Live Through This, a UK-based cancer support and advocacy service for the LGBTIQ+ community. 
100% of profits benefit Live Through This
All profits from the sale of these enamel pins will go directly to Live Through This. Your contribution will help them continue to provide support for LGBTIQ+ people with cancer, and is especially crucial now with the impact of COVID-19 on their beneficiaries.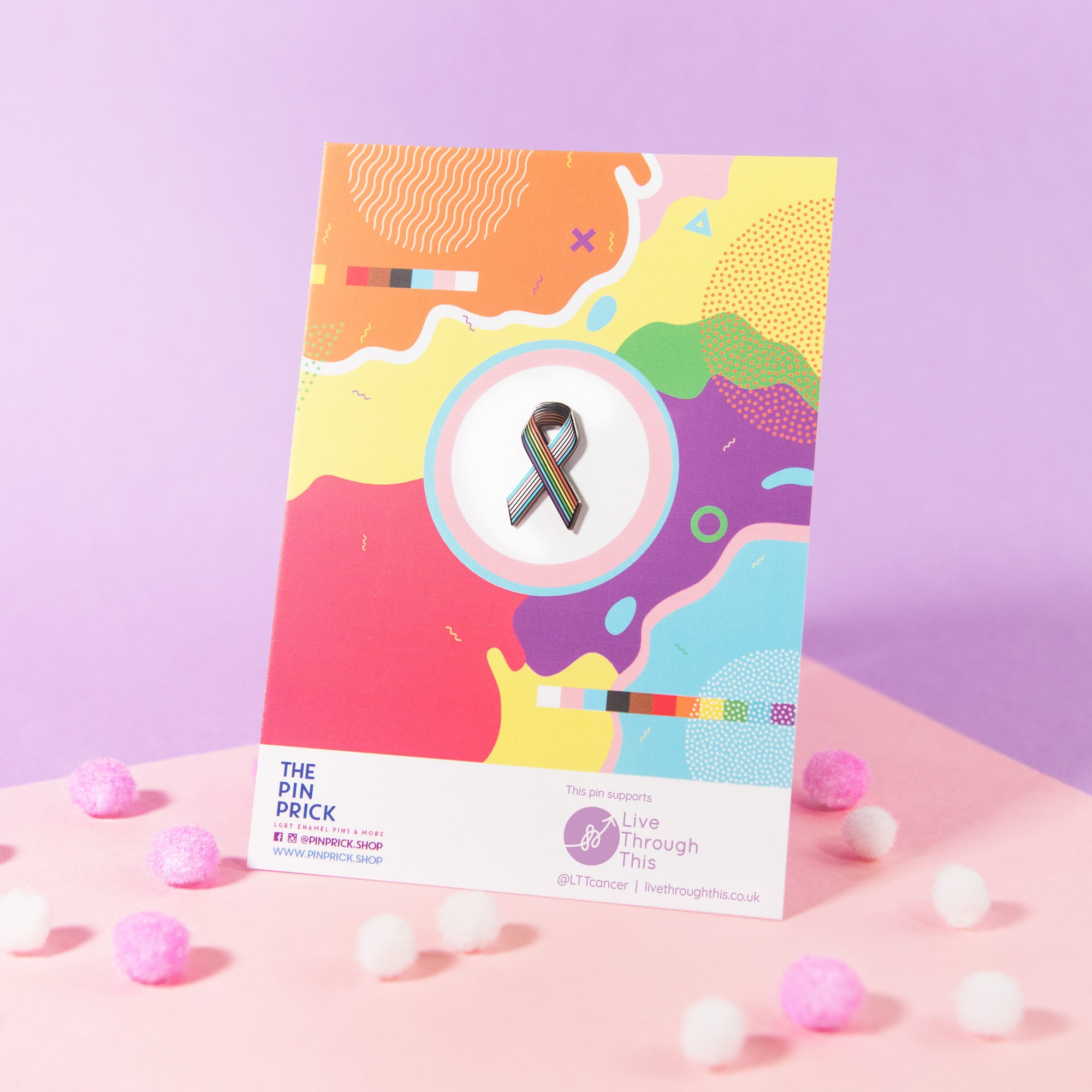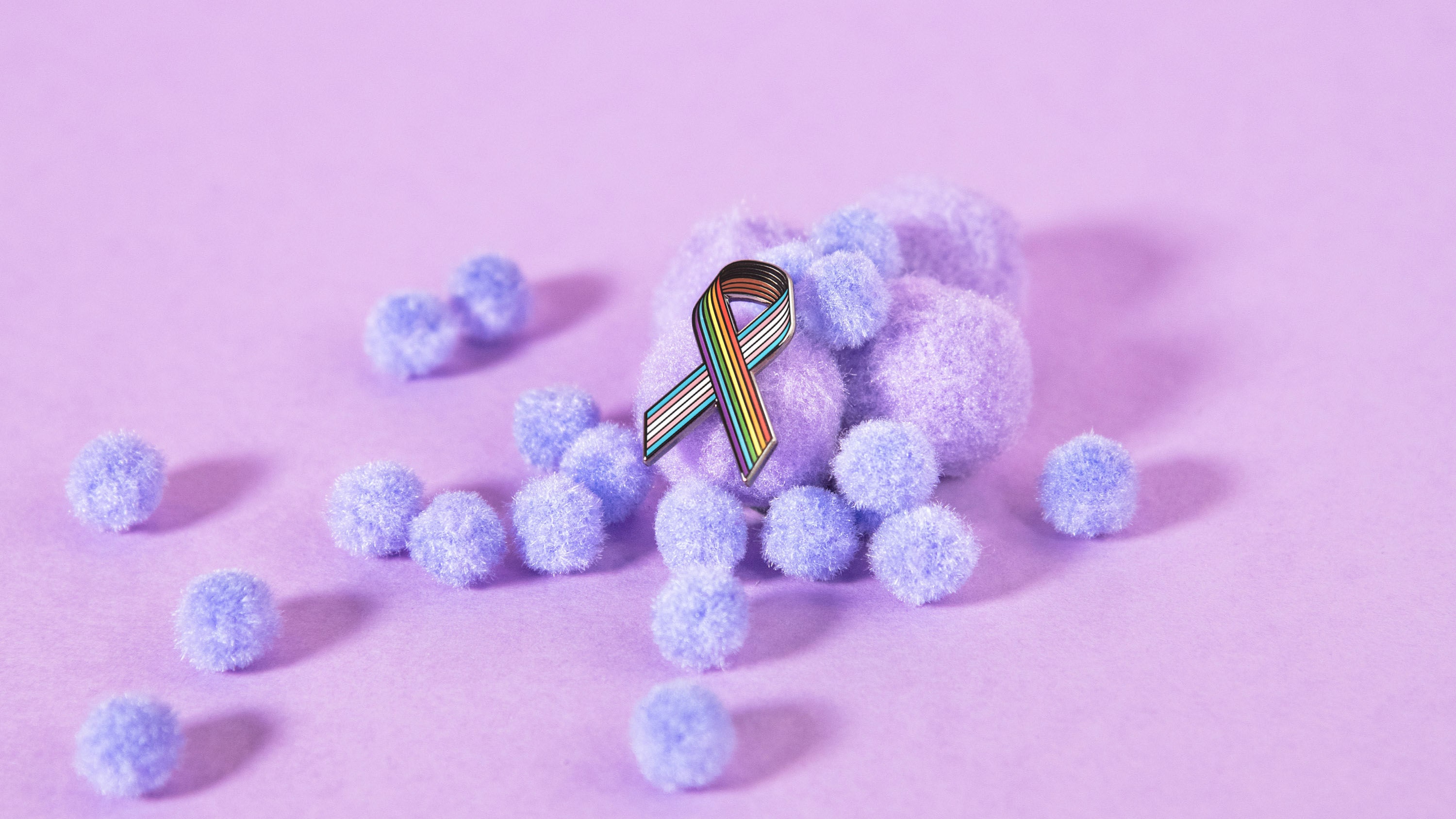 Find out more about this Rainbow Cancer Awareness Ribbon pin here.
Supporting and advocating for LGBTIQ+ people affected by cancer
Cancer can affect any of us, but until now the queer community has gone largely underrepresented within cancer care. Live Through This provides a safe space for anybody who identifies as part of the queer spectrum with an experience with any kind of cancer at any stage, as well as providing support for partners.
It is important that both patients and professionals are aware of how sexual orientation and gender identity can affect the cancer experience, so that everyone can access appropriate support. Live Through This works to provide training and education to improve awareness and inclusion within cancer care.
Loneliness is a key concern in those affected by the disease and this can be felt even harder when you're queer. Live Through This brings people together to share experiences and support each other, with the belief that community is key and strengthened by mutual care.
This pin hopes to promote visibility in cancer care, start conversations, and display solidarity as an LGBT ally to others fighting the disease.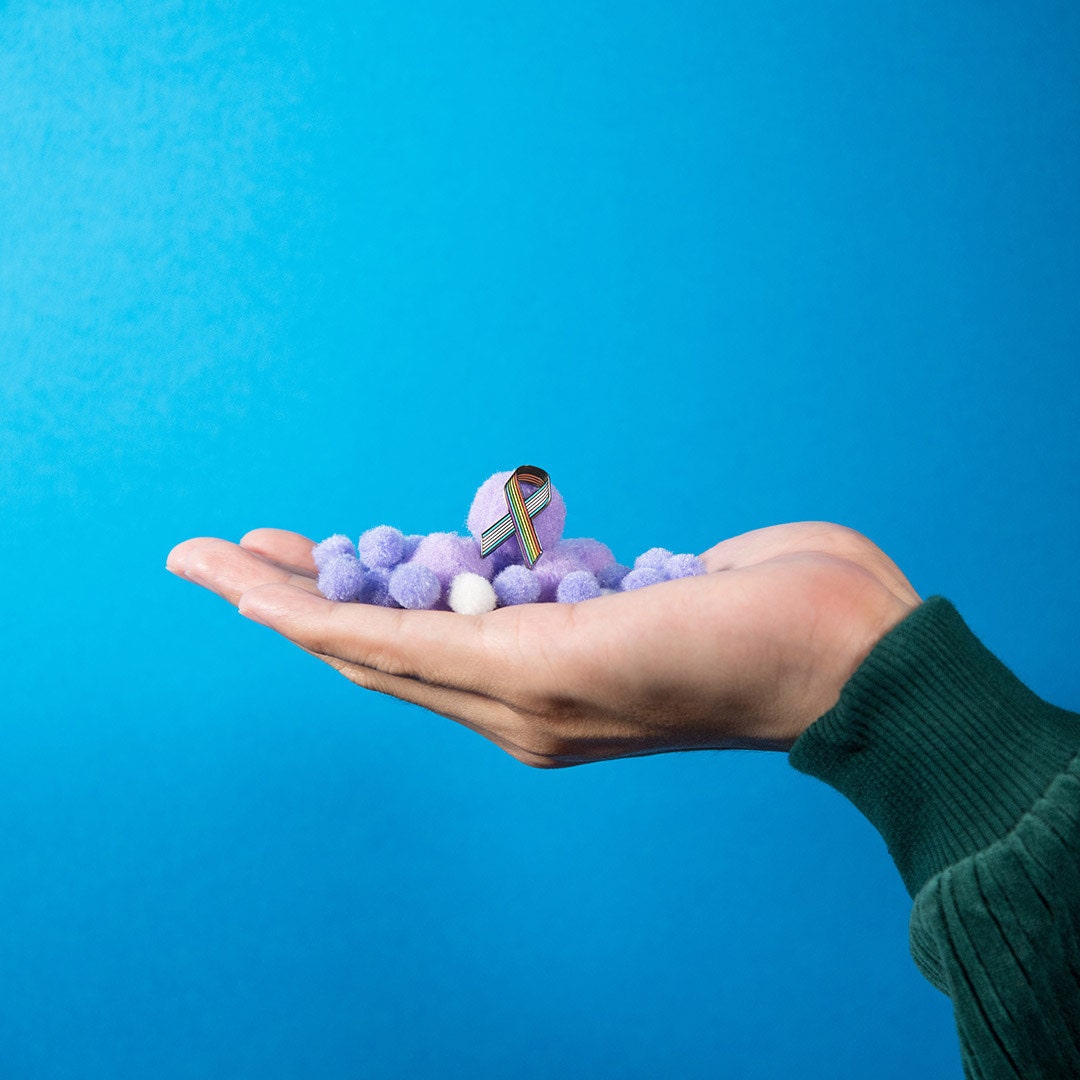 Find out more about this Rainbow Cancer Awareness Ribbon pin here.
To learn more about Live Through This, please visit www.livethroughthis.co.uk and join the global conversation on Twitter / Instagram @LTTcancer
Visit The Pin Prick on Instagram.