The Ally Pride Flag
The Ally Pride Flag was designed sometime in the late 2000s, and celebrates the heterosexual and cisgender people who are allies of the LGBT+ community.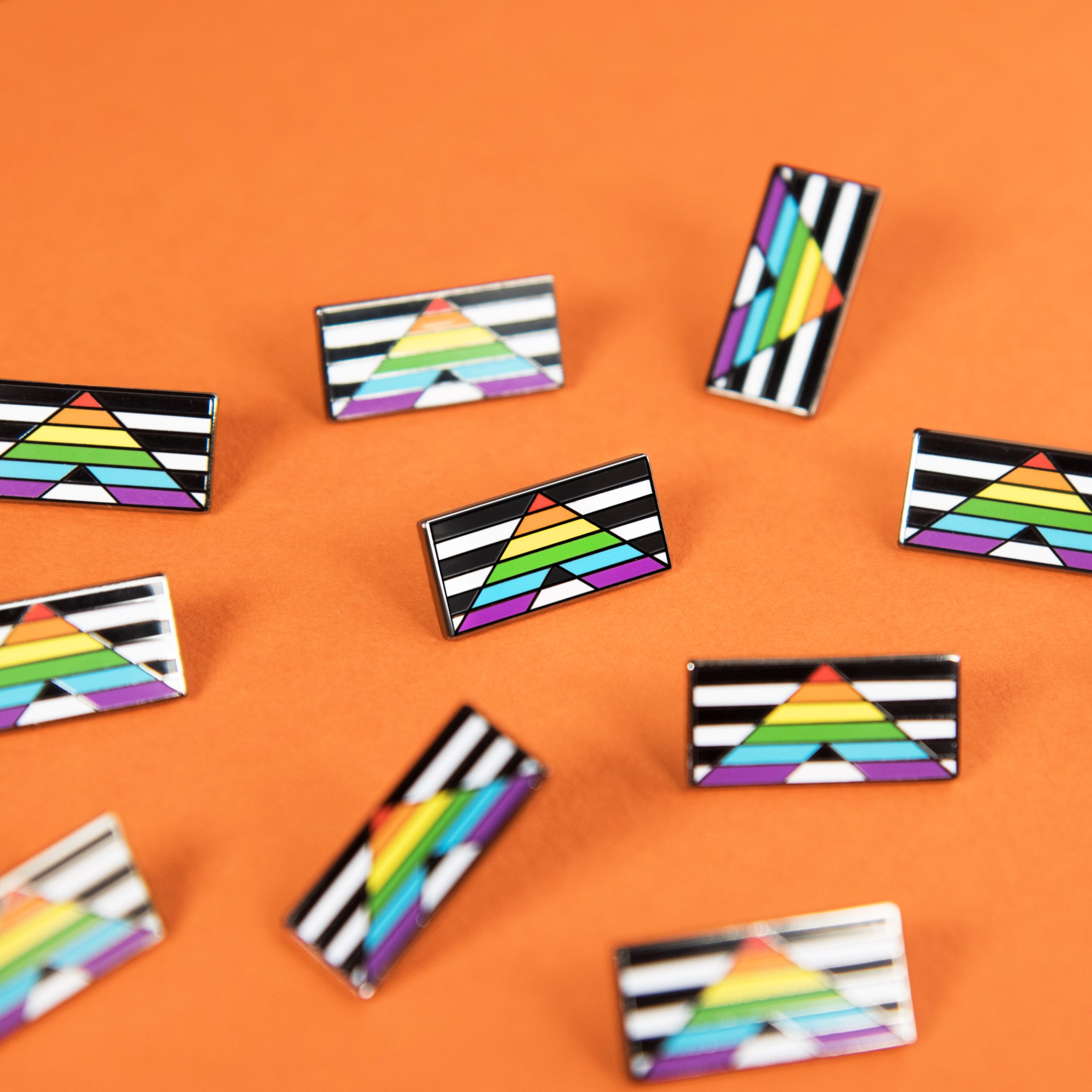 Symbolism and Meaning of the Design
The black and white stripes represent heterosexuality and cisgenderism, with a centralised rainbow 'A' that stands for 'ally' or 'activist'.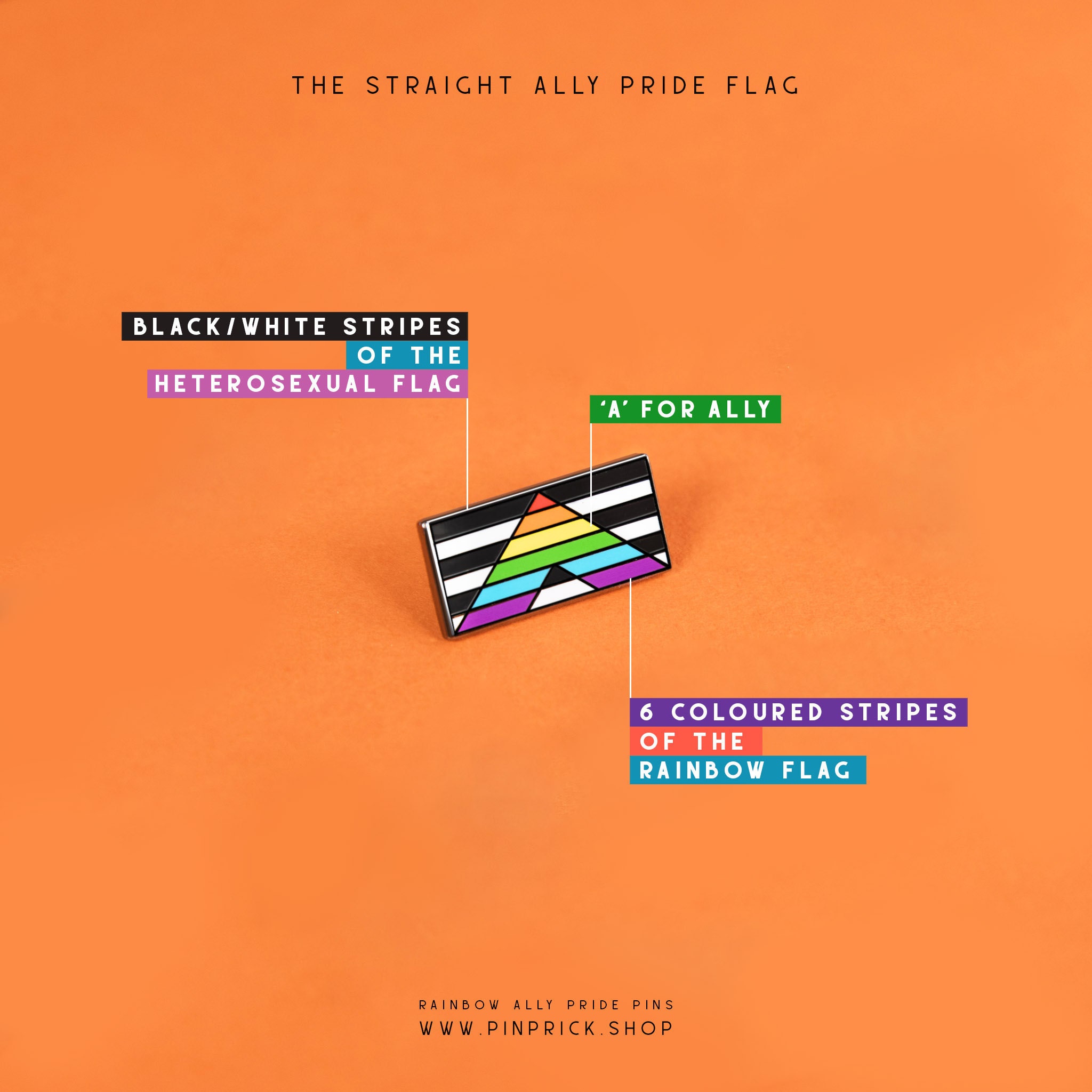 Check out this LGBT Ally Pride Pin here!
Show Your Support for the LGBT Community!
Although other 'straight pride' flags are often questionable in their intentions, this flag has been widely embraced by the LGBT+ community as a welcome sign of allyship and support.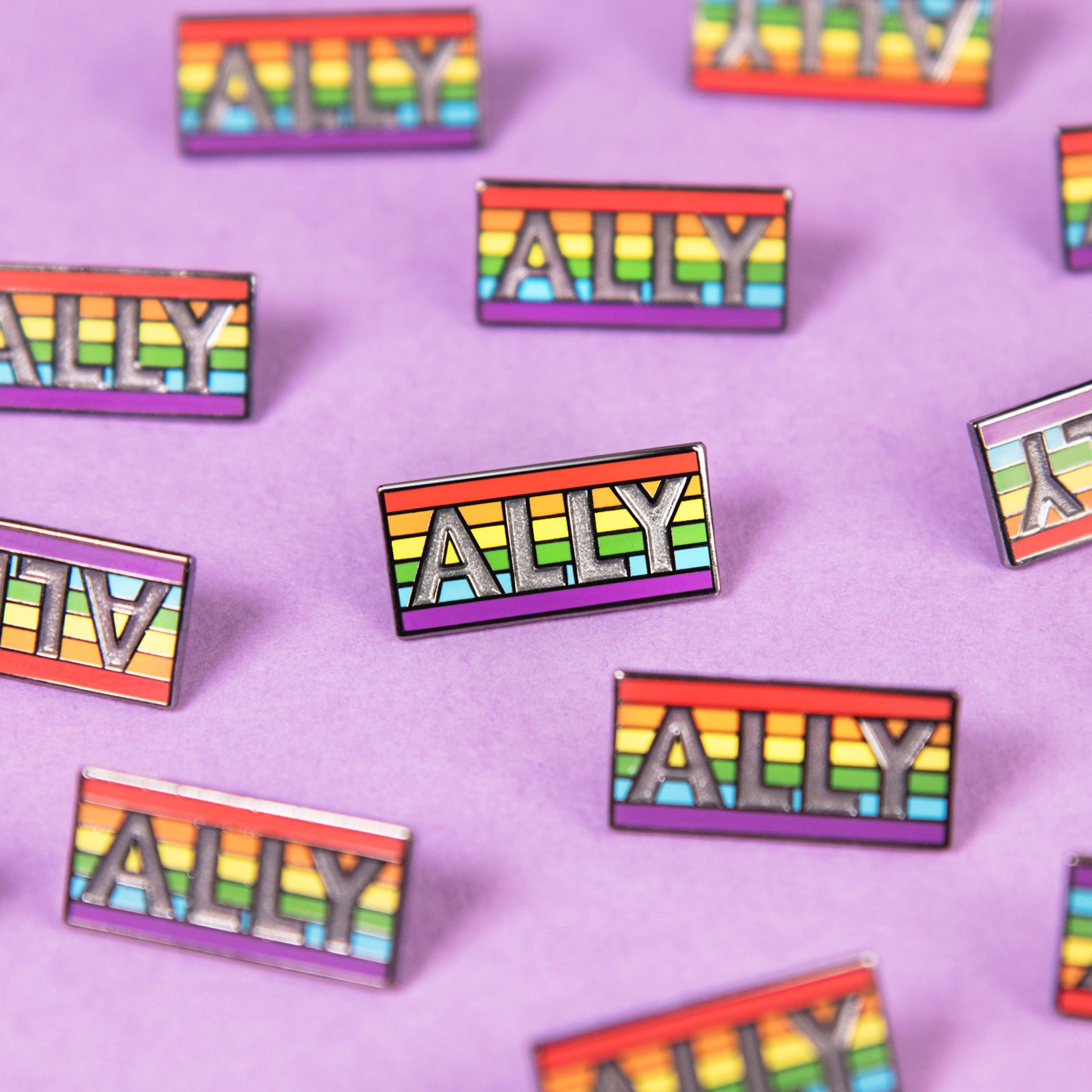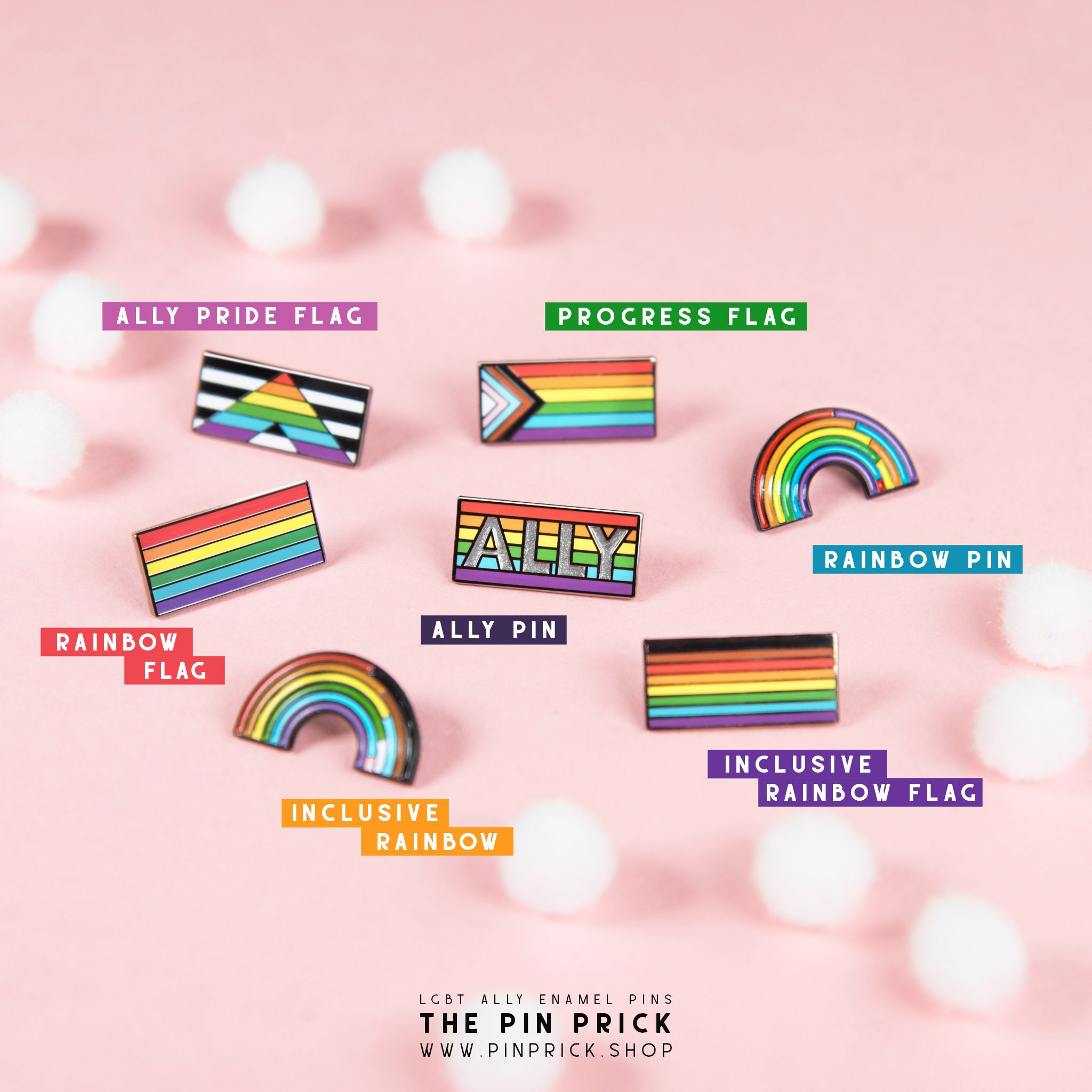 See this entire range of LGBT Ally pins here!