I'm excited to share with you a recent commission that I received from FAAC. They approached me to create a series of custom enamel pins for their client favours, and I couldn't be more thrilled to have contributed to this project!
It's always a joy when companies trust me to brainstorm and design fun accessories for them, and especially so when our design sensibilities and aesthetics align for a seamless collaborative design process!
Who is FAAC?
FAAC TECHNOLOGIES is a leading global company in access automation, parking, and access control for both residential and industrial sectors. They are also the home of ASSA ABLOY Automatic Pedestrian Doors systems, of which I was asked to feature in these pin designs. 
Turning specialist doors into pins, why not! Sounds like the entire project hinged on this fun idea!
Wearable Architectural Fashion Accessories
The idea of creating wearable architecture-themed accessories wasn't new to me.
I had previously designed a whole series of CAD symbols as enamel pins, with geeky references to the iconography that Architects, Urban Designers, Interior Designers are all too familiar with!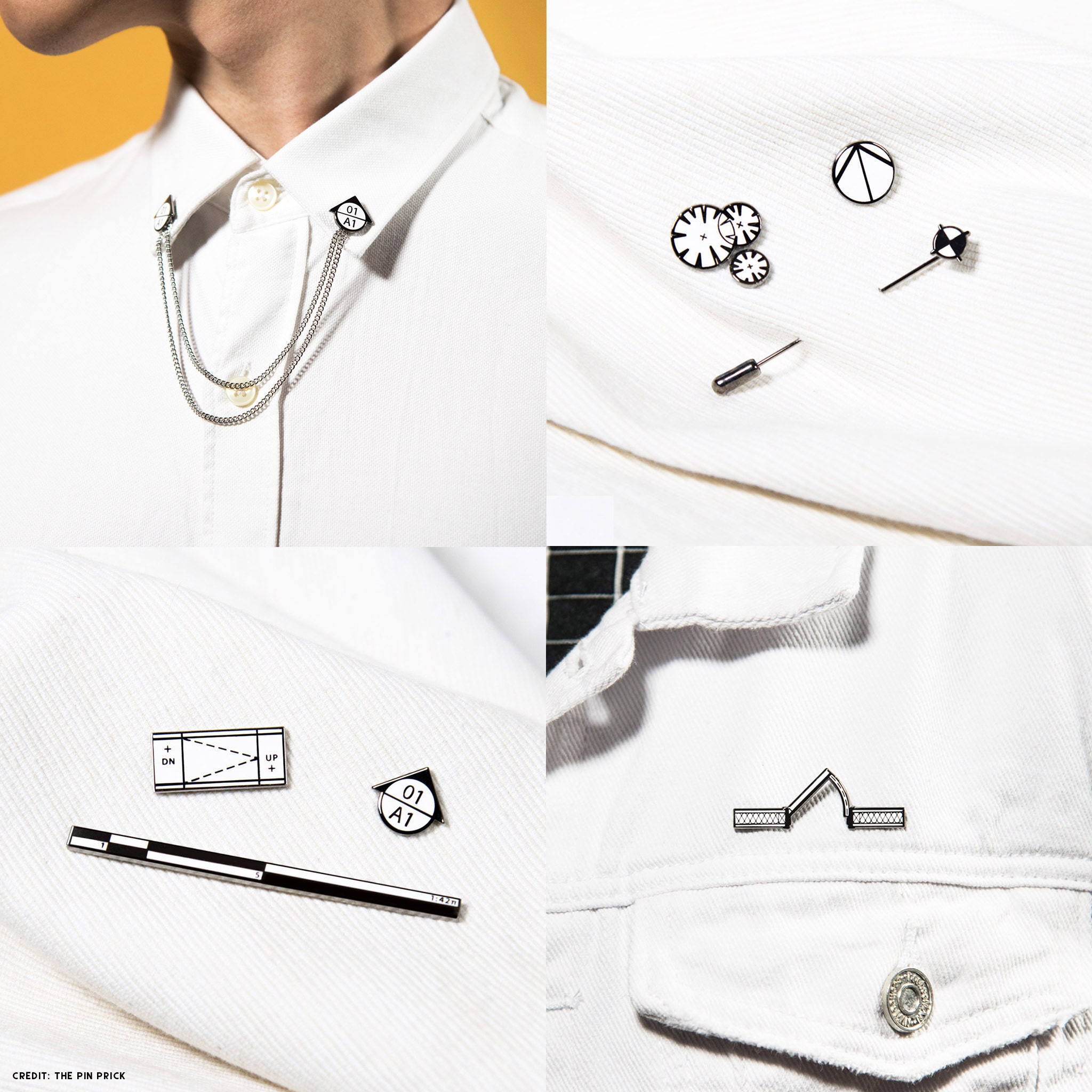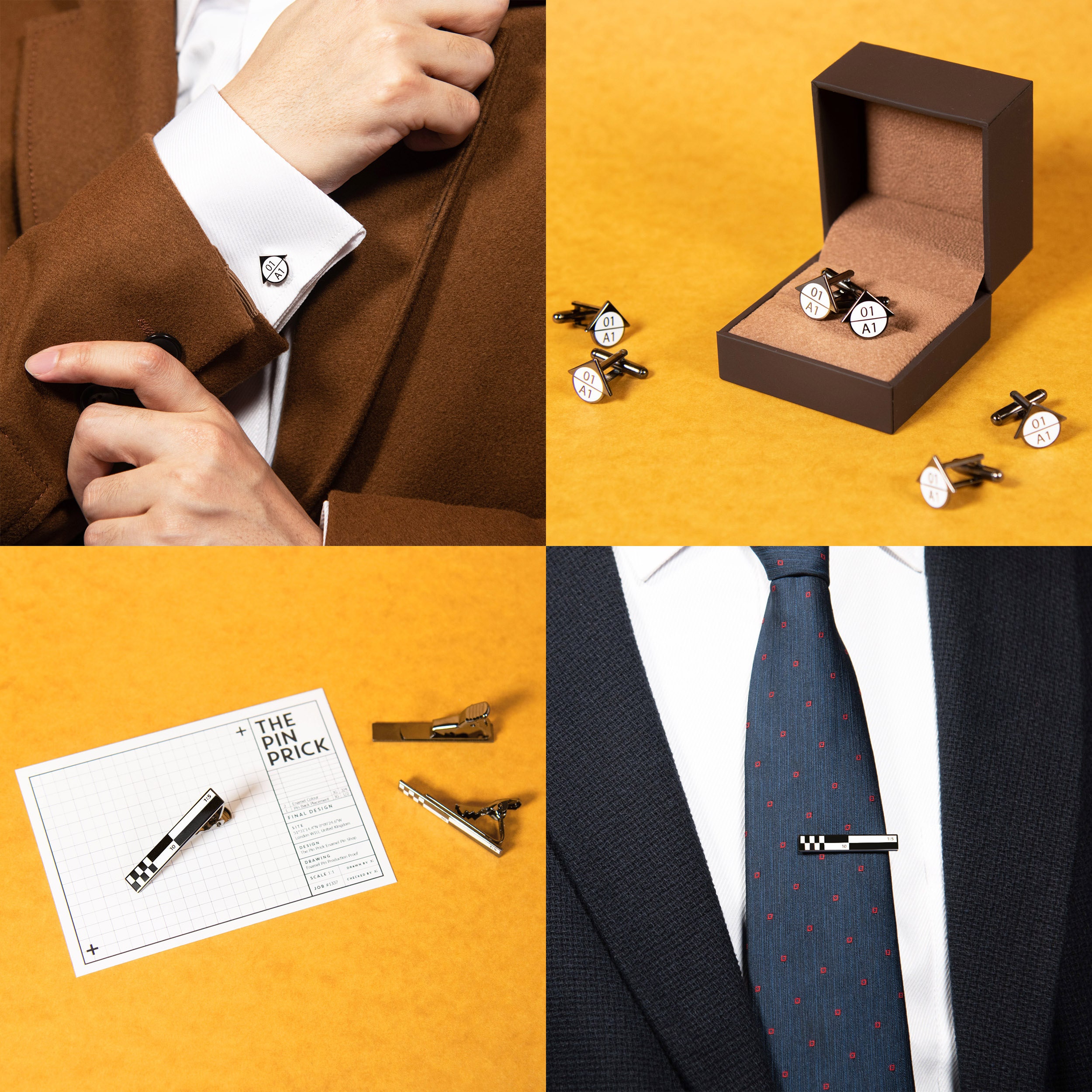 Check out these Architecture CAD Fashion Accessories here!
These even included a series of formal wear accesories that featured "1:5 Scale Bar" Tie Bars and "Section Mark" Cufflinks — super fancy!
Designing a New Series for FAAC
When FAAC came across my work, they got inspired to play off these ideas and approached me to create a new set of pins that would feature their specialist automatic doors.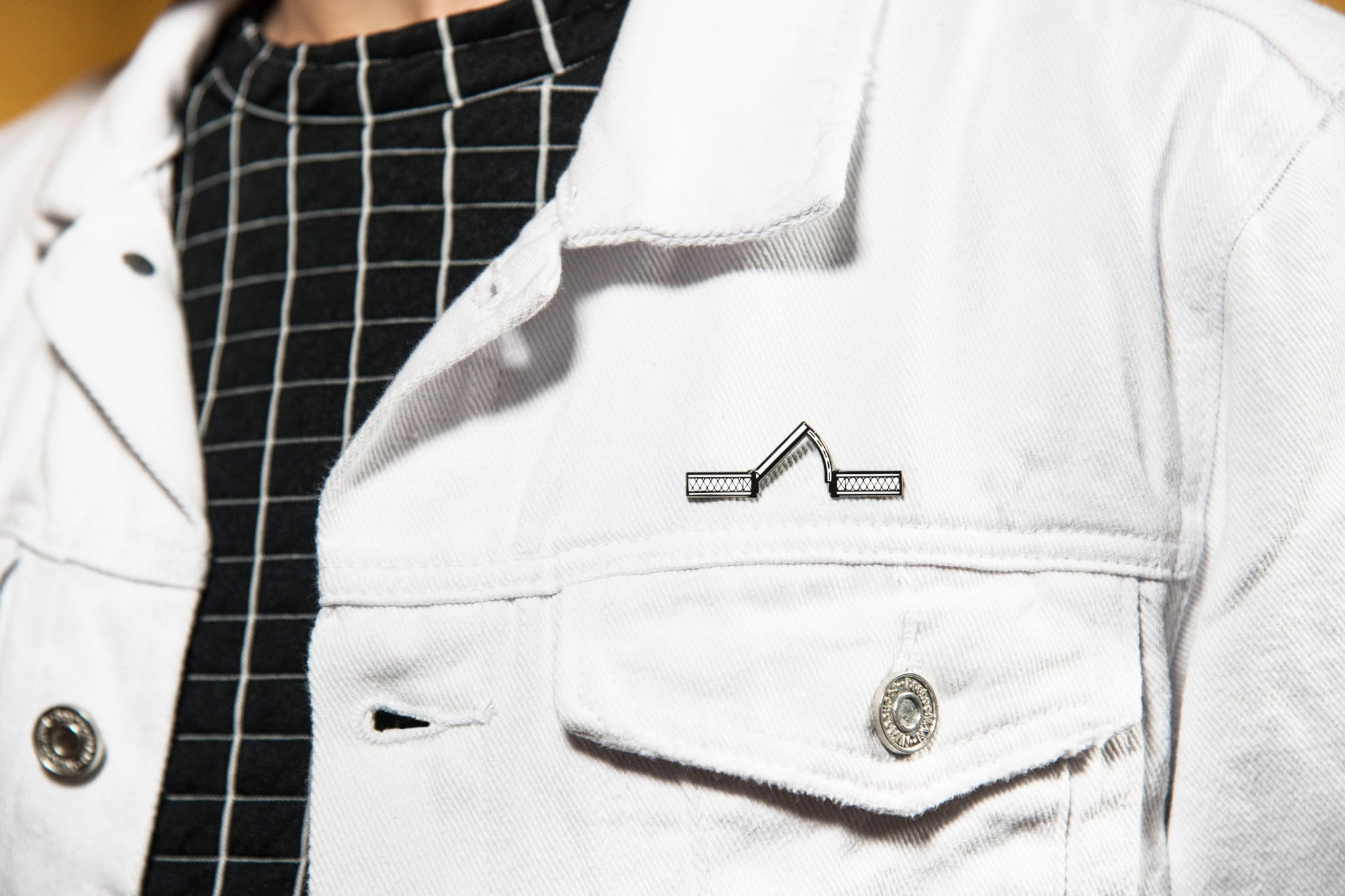 Using my ' as inspiration, we decided to expand the idea to create a set of 3 pins that would feature a swing door, a sliding door, and a revolving door. 
With that brief, and a set of their blueprint drawings to reference from, these pin designs were soon developed.
Aw yea —  simply a-door-able!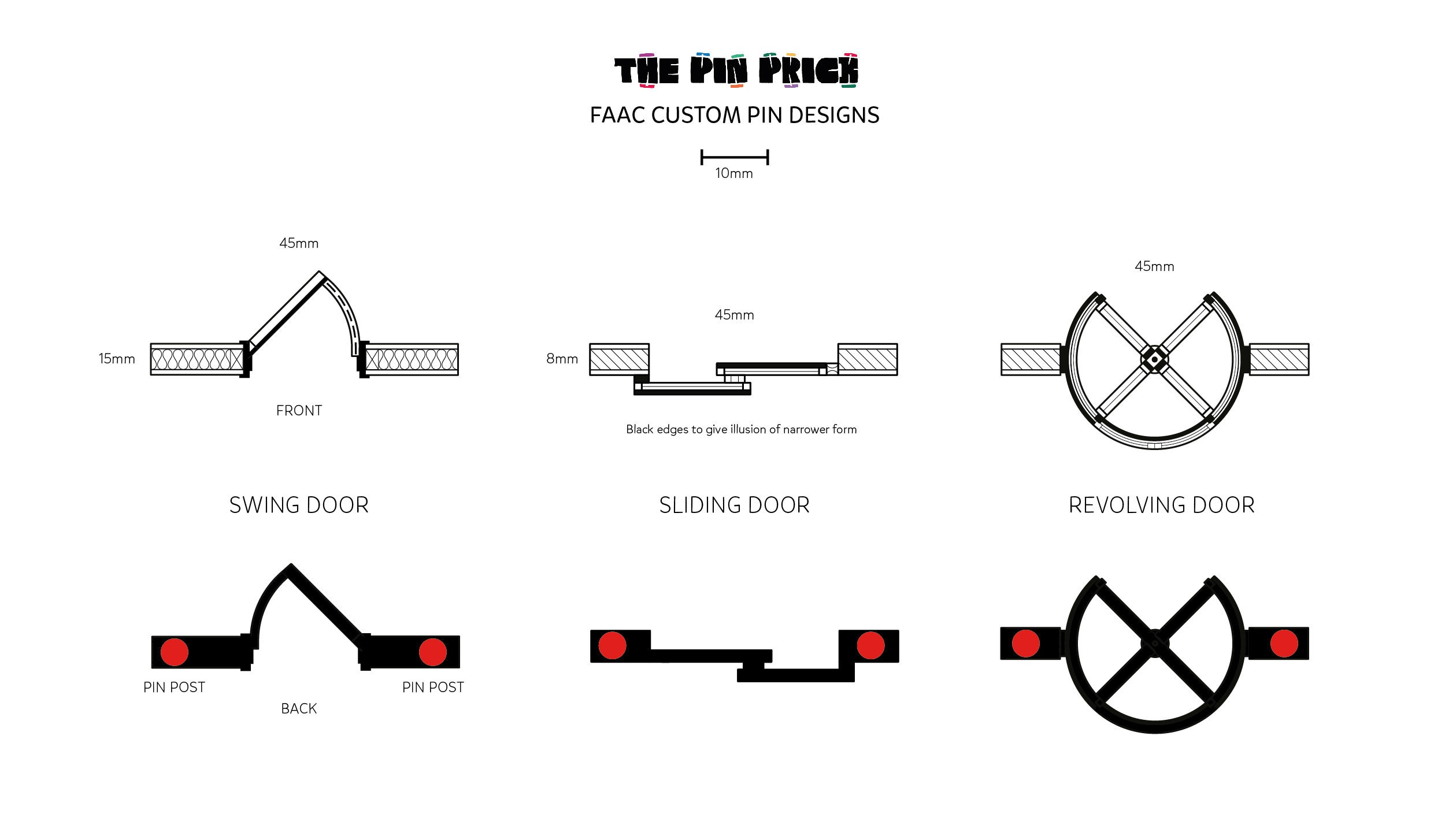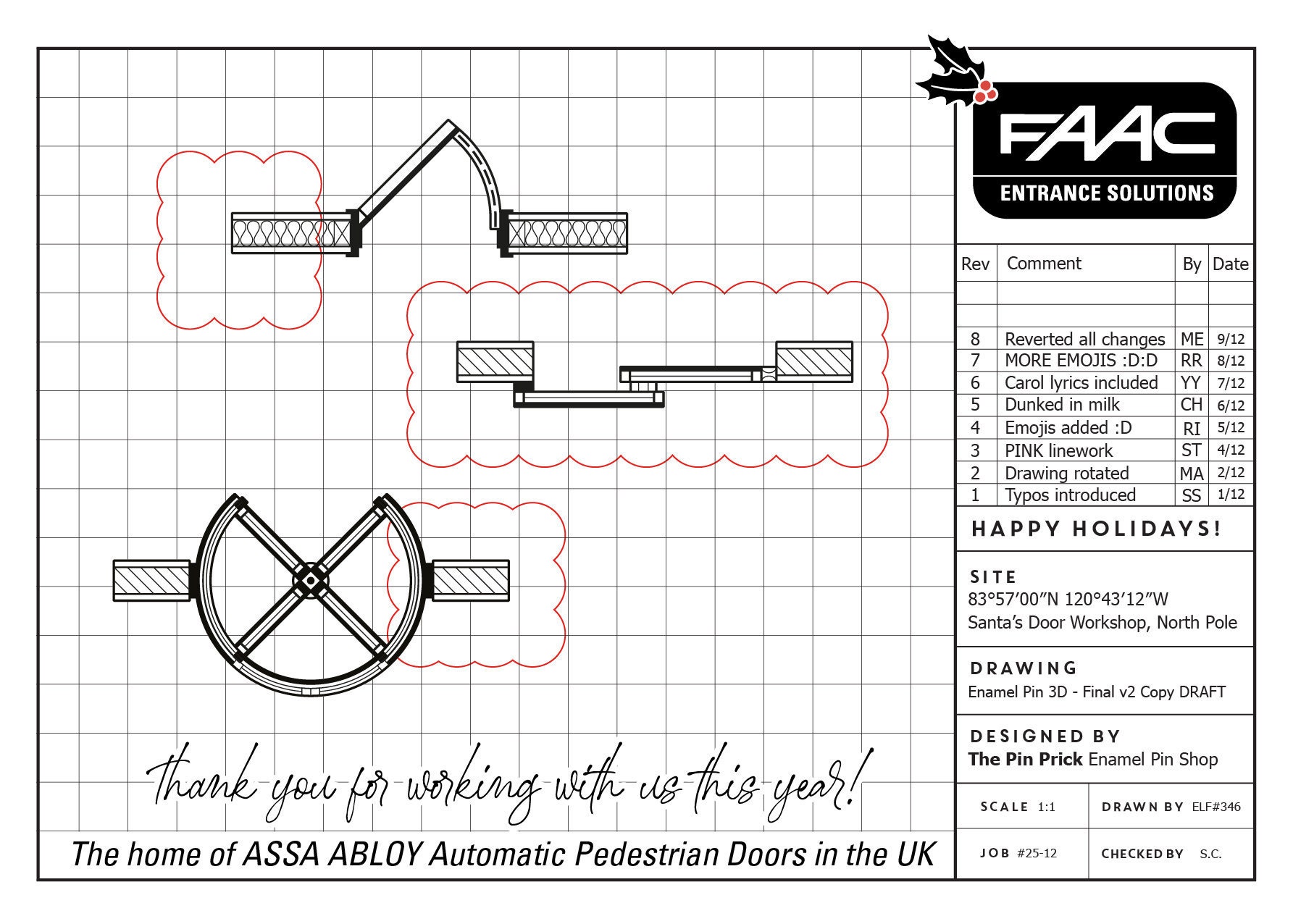 The nifty backing card design was the finishing bow that tied the entire project together — and made for a very sleek presentation that was sure to impress their clients.
And of course I couldn't help but add a few cheeky puns and easter eggs into the card's design — all approved of course — I love that FAAC shared my sense of humour!
The Final Design
With the pins manufactured, backing cards printed, and everything assembled together, it was time to hand these over to FAAC for gifting! 
And from what I heard, their clients were so impressed and amused with such novel end-of-year Christmas favours — and to have something that they could wear all year too. Hurray!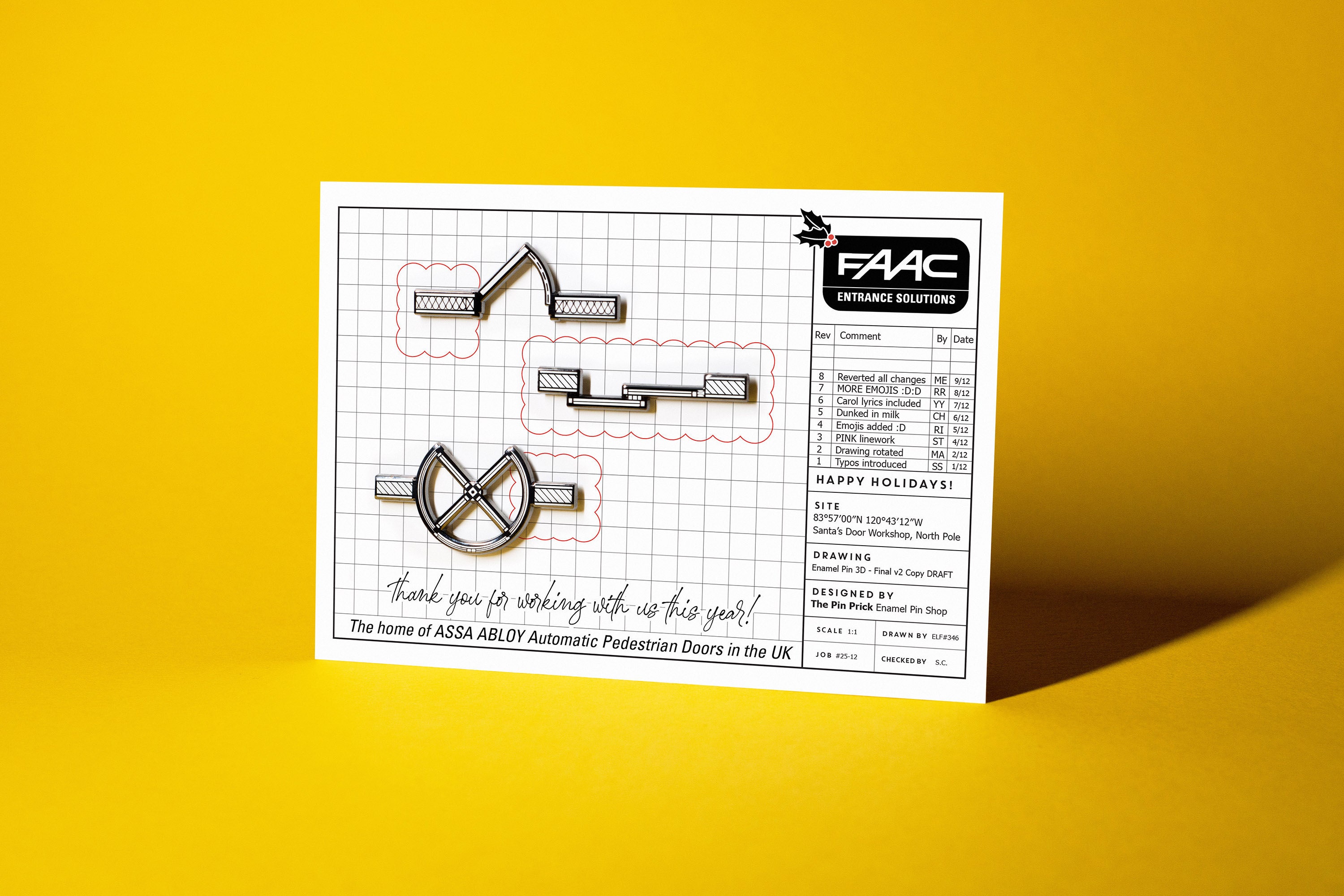 It's Your Turn!
Interested in having custom accessories made for your company or group? Get in touch, and I'll be happy to chat ideas. My doors are always open!
Email Zar at