As an independent designer, I am thrilled to have been commissioned by GitLab to create a series of rainbow pride pins for their workplace. It's always an honour to be a part of projects that celebrate diversity and inclusion, and I'm excited to have contributed to this project. 
GitLab is a world-leading organisation that provides software developers with platforms to collaborate, test and deploy code. The company has grown to over 1,500 team members in 65 countries and regions around the world – and in 2020 was the world's largest all-remote company.
It was a thrill to work with such an iconic company!
Why Pride Matters in the Workplace
Pride is about more than just a colourful parade or a fun party during Pride Month. It's about celebrating diversity and inclusion, and acknowledging the struggles that LGBT+ people have faced and continue to face – year round! 
LGBT+ pride in the workplace is about creating an environment where everyone feels accepted, valued, and empowered to bring their whole selves to work. It is about creating a welcoming and inclusive environment where all employees feel valued and respected, regardless of their sexual orientation or gender identity.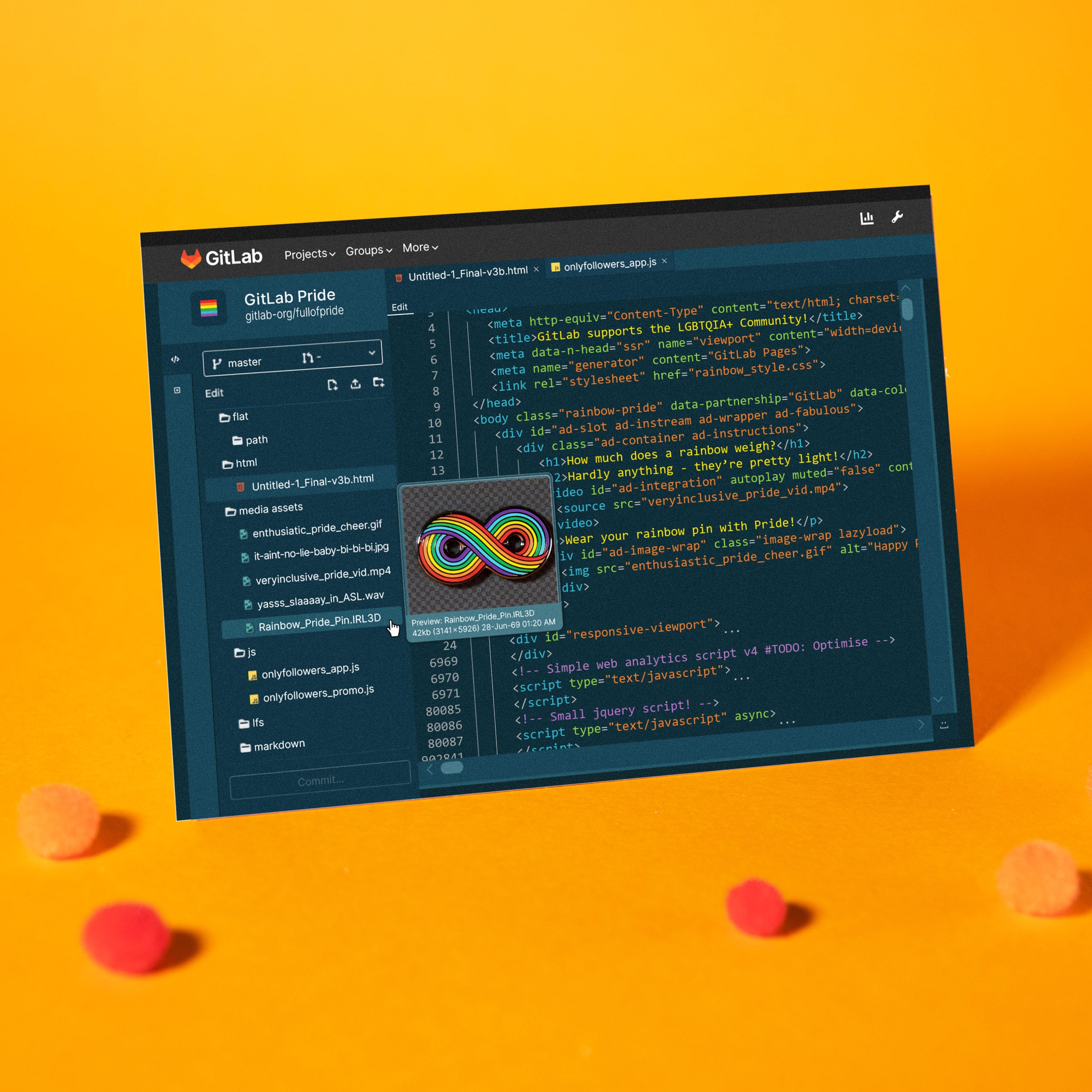 The Infinitely Rainbow Pin presented on a custom "UI-interface" backing card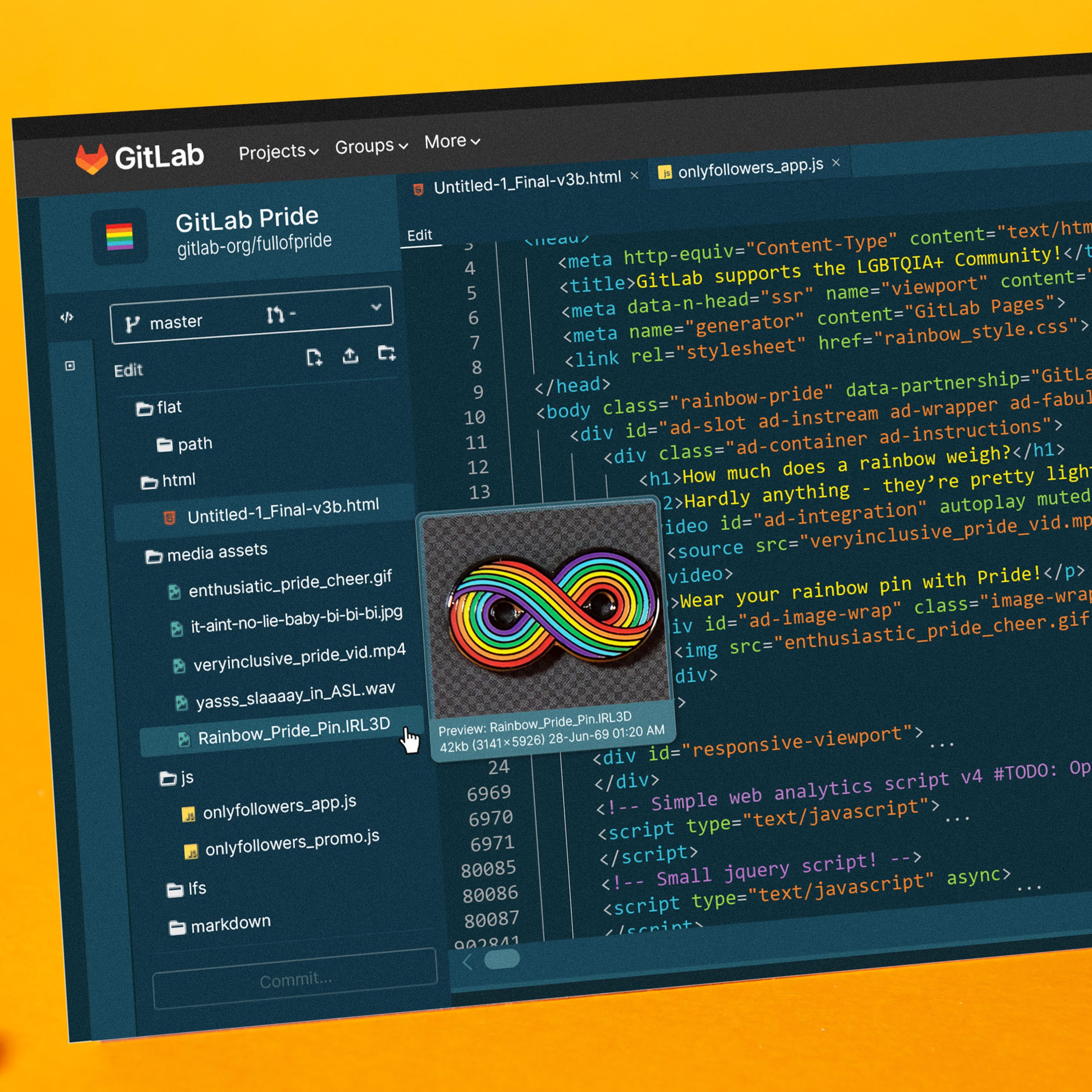 Queer puns and hidden jokes in pseudo-code? Bits, please!
Why Wear a Rainbow Pin to Work?
Wearing a rainbow pin to work can be a great idea for several reasons. First, it shows support for the LGBTQ+ community and sends a message of inclusion and acceptance. This can be especially important for employees who may be struggling with their sexual orientation or gender identity and need to know that they are acknowledged and supported in the workplace.
Wearing a rainbow pin can also help create a sense of community and connection among employees. It can be a conversation starter and a way for people to bond over shared values and experiences. It can also signal to other LGBT+ employees that they are not alone and that there are allies in the workplace.
Incorporating pride accessories into your daily workwear also helps to normalize LGBT+ identities and reduce stigma and discrimination. By making visible displays of support, we can help to shift the culture in the workplace and create a more inclusive environment for all employees.
Seeing a company's employee wearing a rainbow pin can create a sense of safety and trust for LGBT+ customers and clients. It signals that the company is a safe and welcoming space for people of all sexual orientations and gender identities. Customers may view the company as forward-thinking and socially responsible, which can enhance their overall perception of the brand and increase customer loyalty.
Just a small little rainbow pin also can create opportunities for meaningful conversations and connections between employees and customers. It can be a way to bond over shared values and experiences and can help to build relationships that extend beyond the transactional nature of the customer-client relationship. 
Rainbow accessories in the workplace? It's just win-win-win!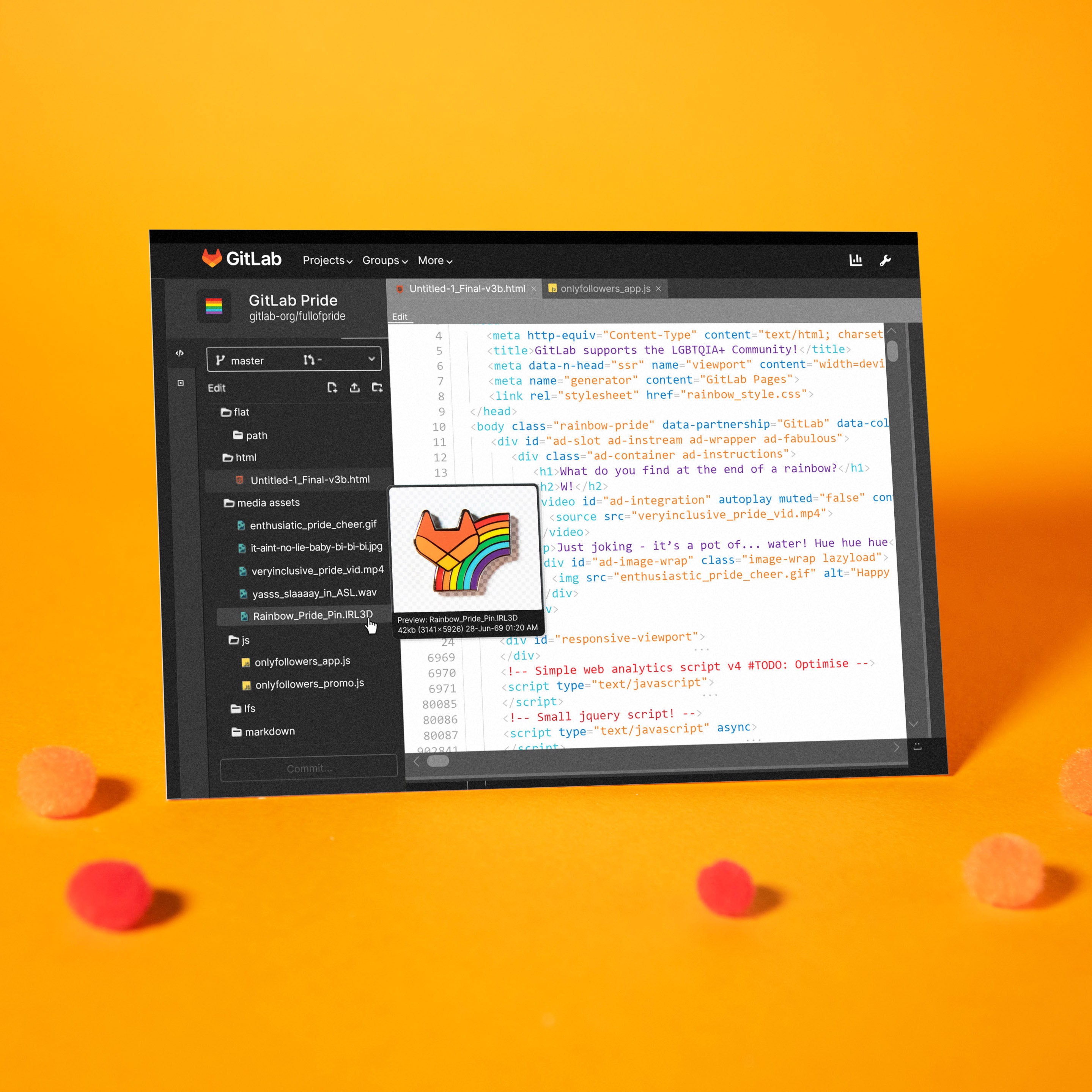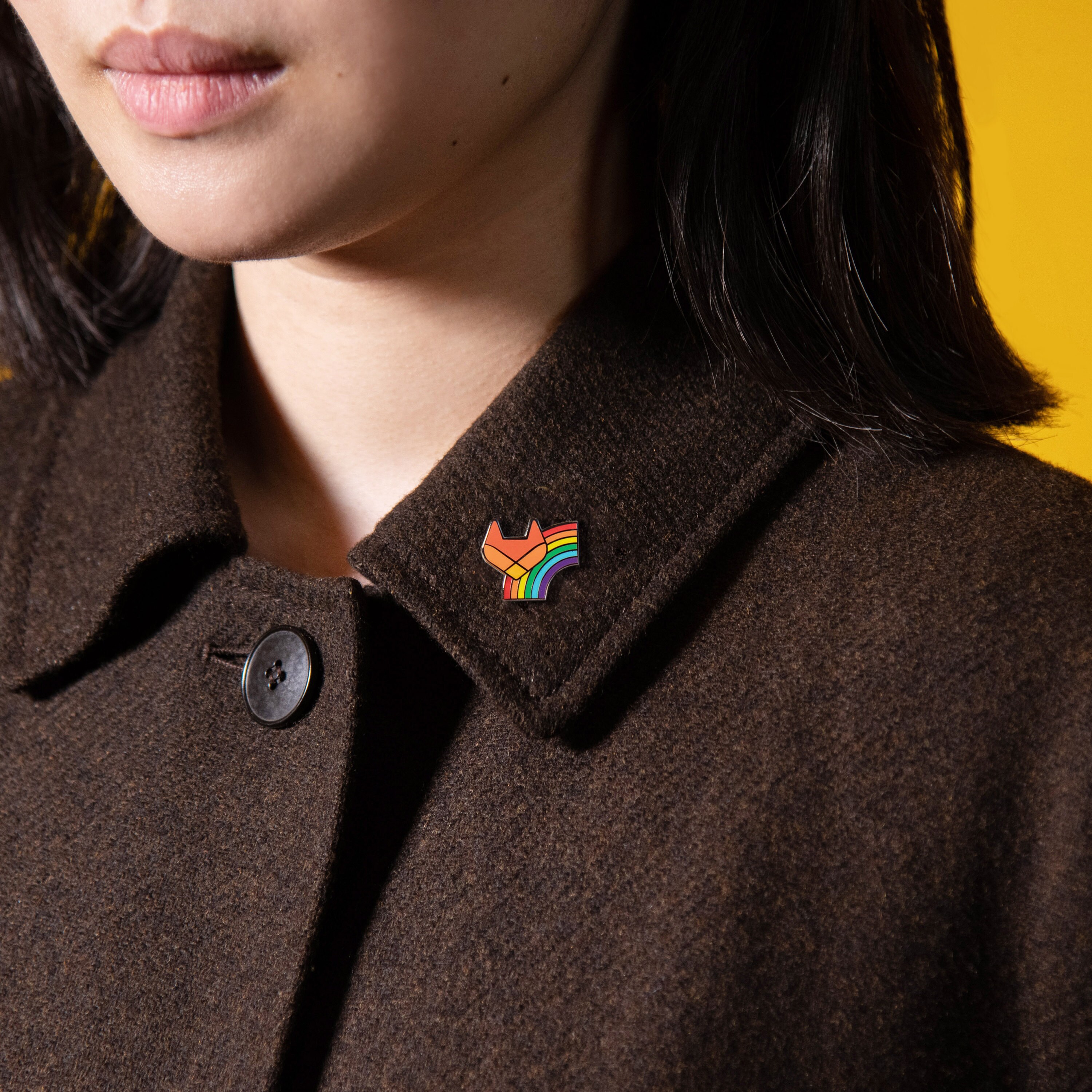 The Rainbow Logo pin combines the GitLab mascot with a rainbow. Snazzy!
GitLab Celebrates Pride with Rainbow Pins
GitLab is committed to building a diverse and inclusive workplace where everyone can feel safe and welcome. That's why we're excited to announce the launch of our rainbow pride pins, a series of colourful pins that celebrate the LGBT+ community and bring a little bit of extra pride into the workplace!
I had the creative freedom to design the pins in a way that I felt best represented the message of pride, which was to find an elegant way to merge their Tanuki logo with a rainbow. The team at GitLab was supportive and communicative throughout the entire design process, which made it a pleasure to work with them.
I'm excited to see how the rainbow pride pins will be received at GitLab and beyond. It's heartening to see companies taking steps to celebrate and support the LGBTQIA+ community, and I'm proud to have played a part in this effort. I hope that the pins will be a visible symbol of acceptance and inclusion for all who wear them.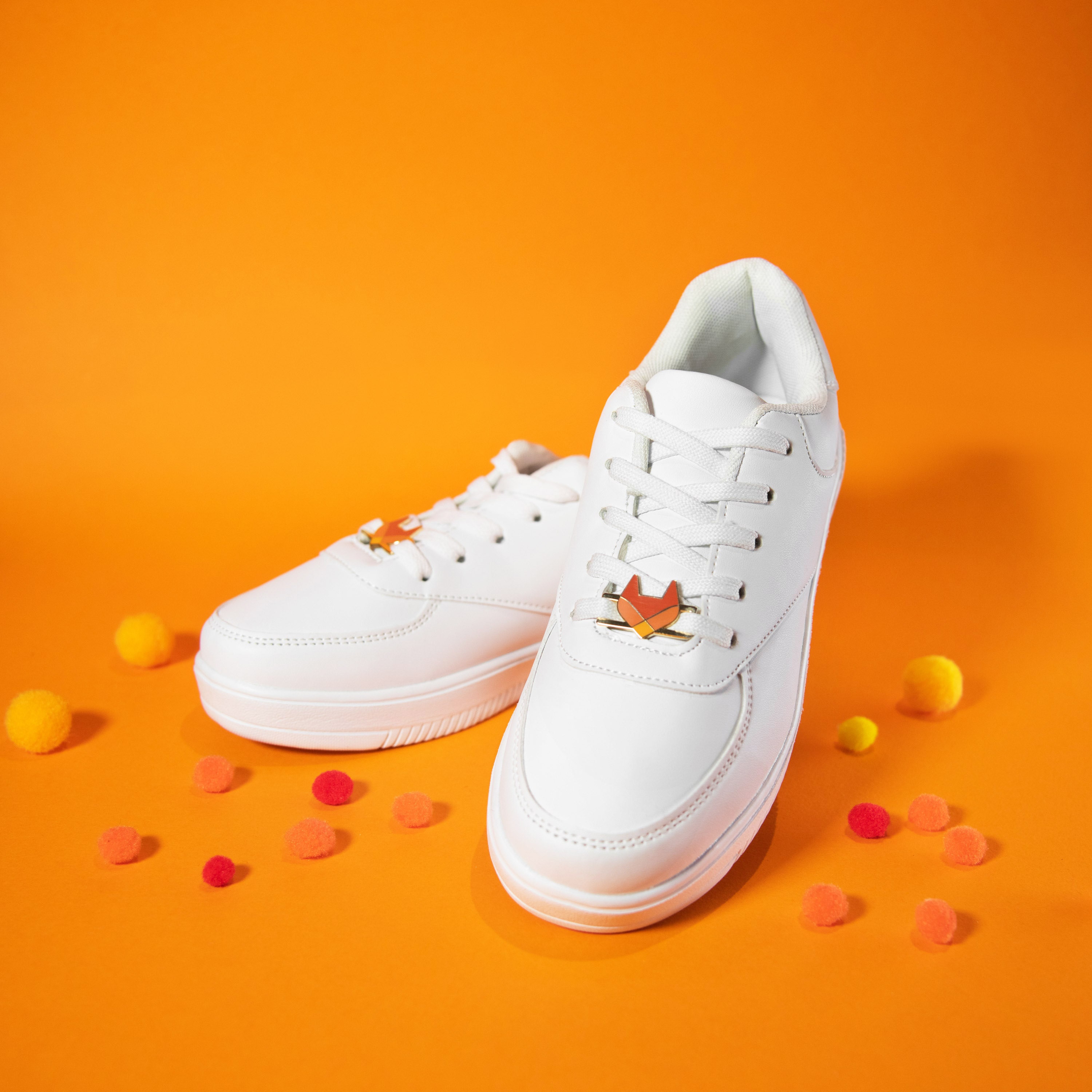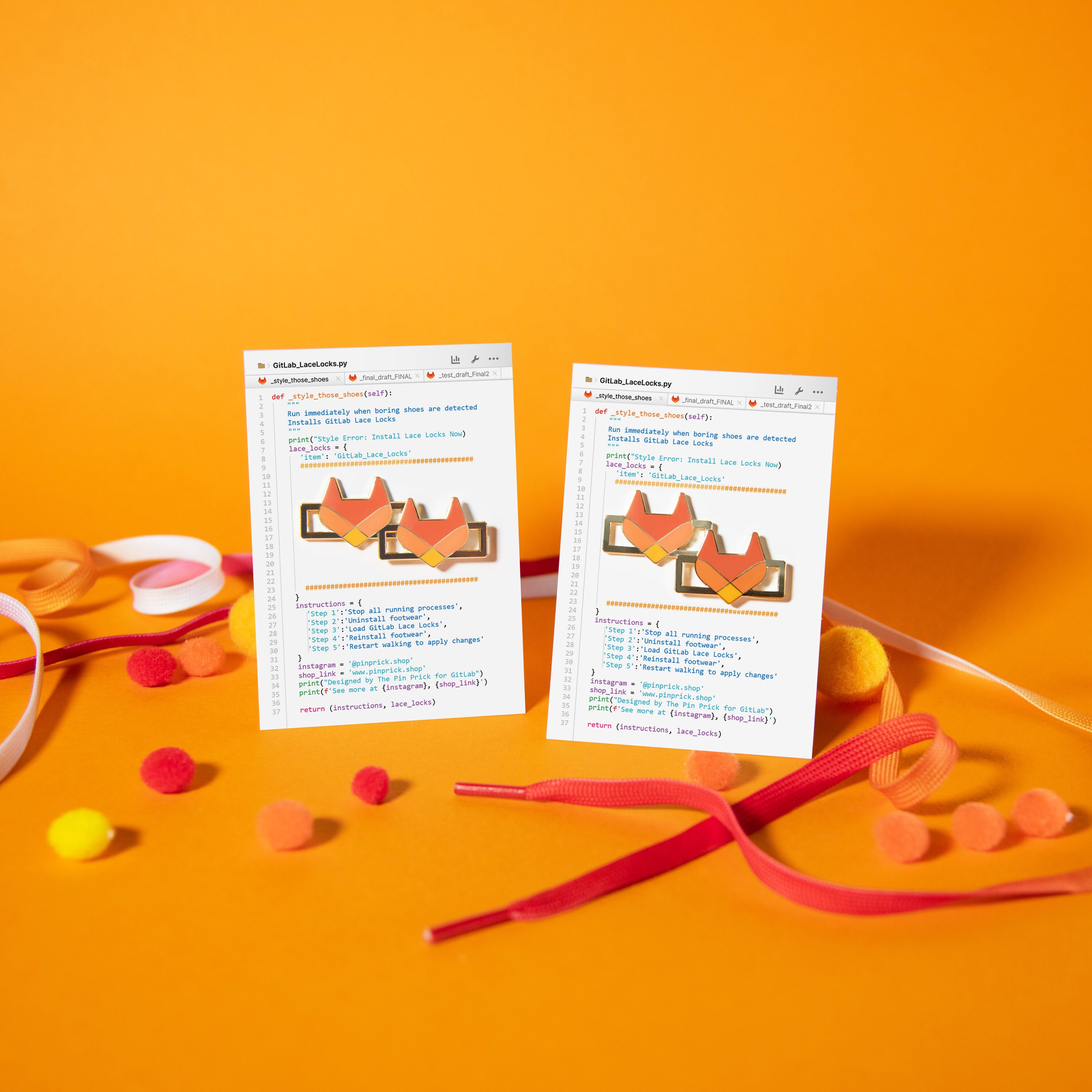 Plus some fancy matching Logo Lace Locks? Why not!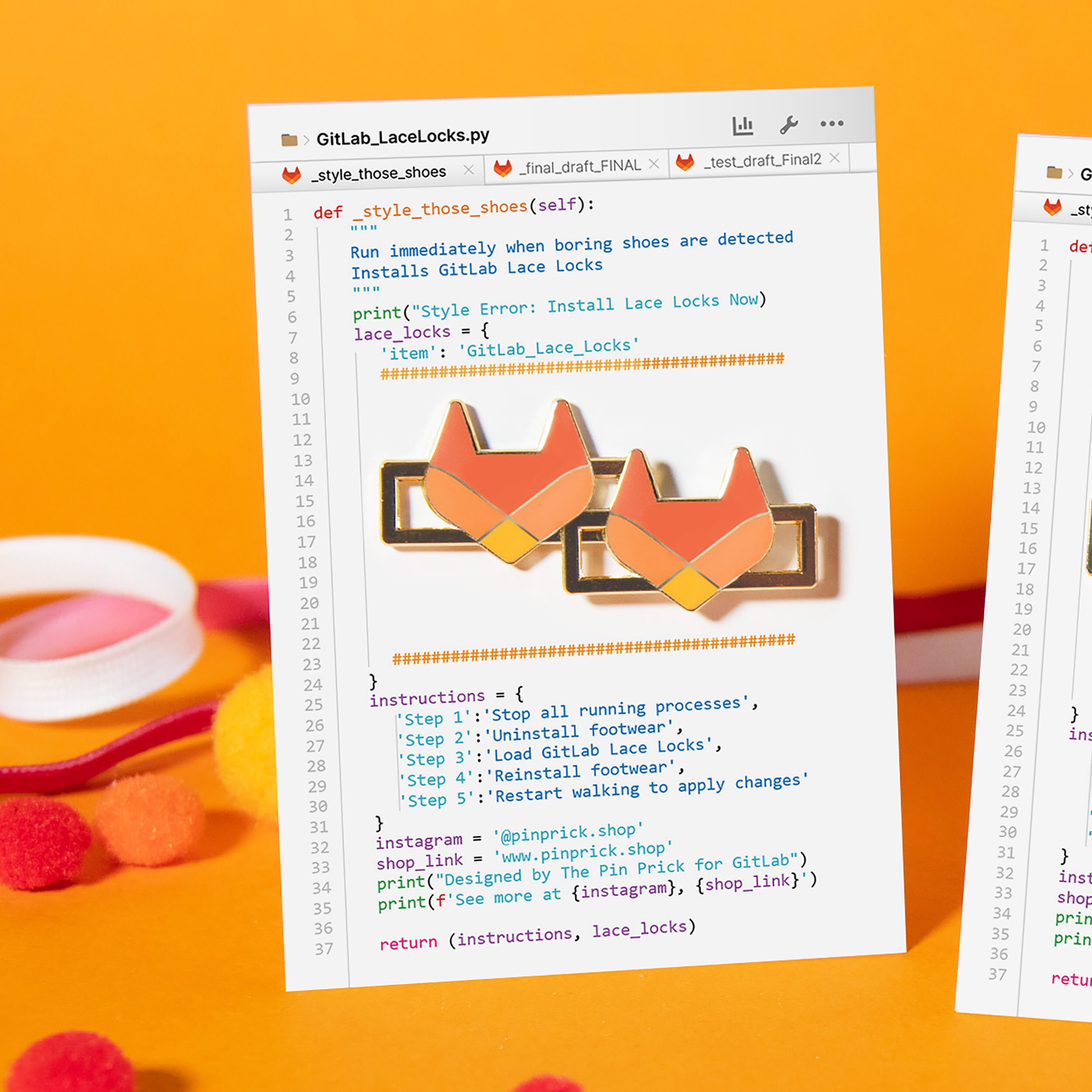 Even more nerdy code jokes hidden in this backing card. I'm out of Ctrl!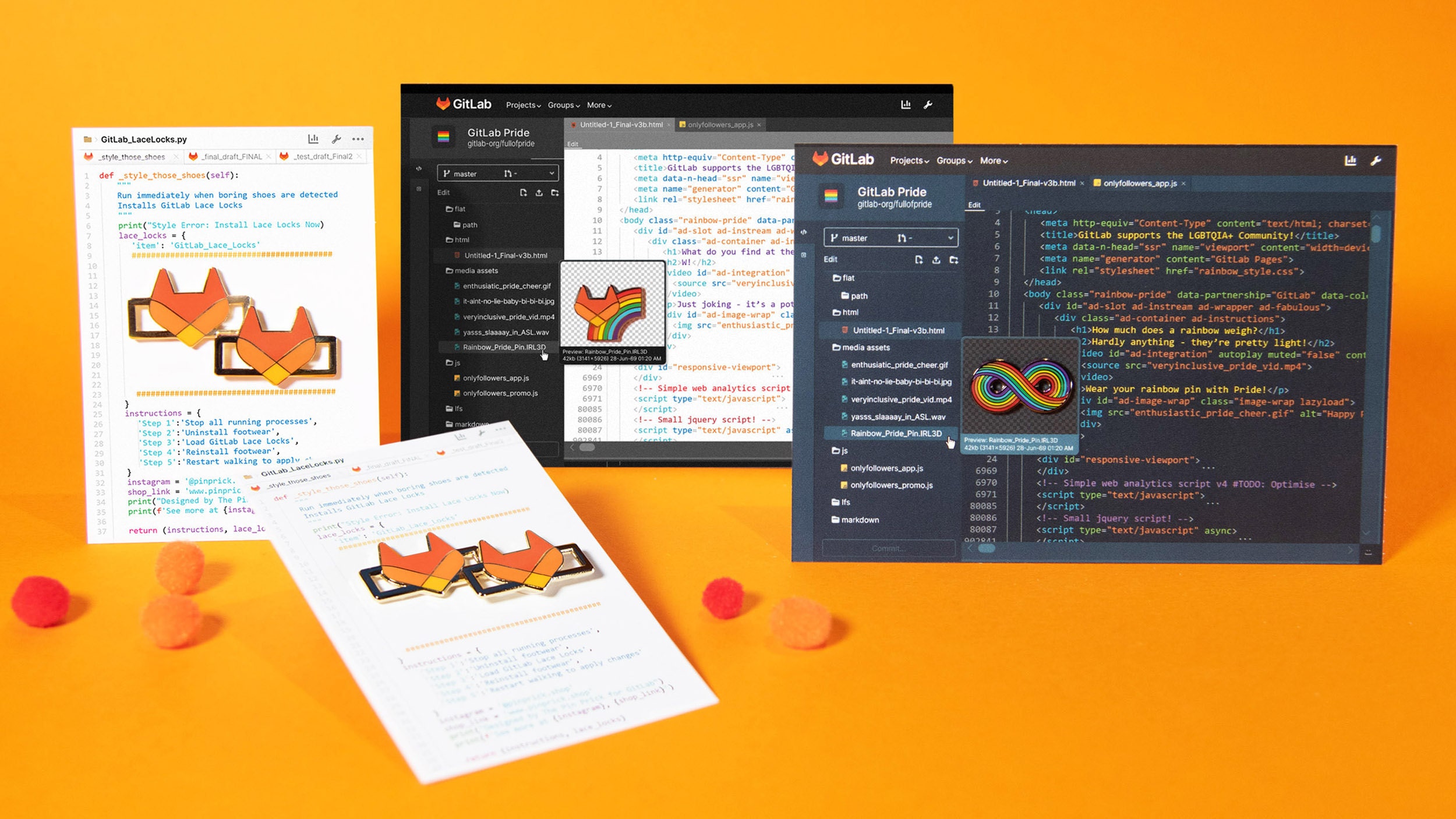 It's Your Turn!
Interested in having custom Pride Accessories made for your company? Get in touch, and I'll be happy to chat ideas!
Email Zar at